About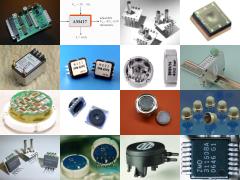 Servoflo Corporation is a provider of pressure sensors, humidity sensors, sensor signal conditioning and LED driver ICs. For nearly 20 years, our services have helped companies solve their pressure sensing measurement needs in a variety of applications. With sensors ranging from 0.15 psi to 600 bar (9000 psi) in versions such as compensated, uncompensated, amplified and unamplified modules, no one else can match our wide range of product line and customer expertise.
Servoflo Corporation serves electrical and mechanical design engineers with superior performing technical products and customer-oriented services. Since being founded in 1968 by an engineer for engineers, we, at Servoflo, have been driven by four primary business principles:
Only offer those products and services which provide our customers BOTH high value (price/performance) and reliability
Always make it easy and simple for engineering and purchasing professionals to work with us
Never take an opportunity to work with a new or existing customer for granted - treat every application with thoroughness and urgency
Never misrepresent the capability of any product we carry
In this age of information, we recognize that every design engineer has a wide array of options to meet his or her particular application requirements. It is no secret that our success depends solely on how our products and services compare with those of our competition in the minds of our engineering customers. Guided by these four fundamental tenets, our intention is to win your business and to keep your business. If you have never worked with us before and one of our products could contribute to the excellence and reliability of your design, then please give us the chance to assist you. We guarantee it will be worth your time.
Supplier Directory Categories
Servoflo Corporation is also listed in these categories:
Technical Articles