About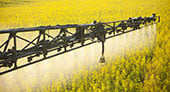 Wherever you are in the world, in whatever industry, you can rely on our international teams of experts to provide you with specialized business solutions to make your business faster, simpler and more efficient.
SGS is the world's leading inspection, verification, testing and certification company. We are recognized as the global benchmark for quality and integrity. With more than 85,000 employees, we operate a network of more than 1,800 offices and laboratories around the world.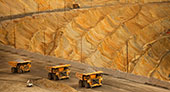 We are constantly looking beyond customers' and society's expectations in order to deliver market leading services wherever they are needed. As the leader in providing specialized business solutions that improve quality, safety and productivity and reduce risk, we help customers navigate an increasingly regulated world. Our independent services add significant value to our customers' operations and ensure business sustainability.
As well as delivering services that promote sustainable development, our values also show a commitment to corporate sustainability. For us, sustainability is about managing a long-term profitable business while taking into account all the positive and negative environmental, social and economic effects we have on society. You can find out more about our sustainability policies and program in our Corporate Sustainability section.
Supplier Directory Categories
SGS SA is listed in these categories: