About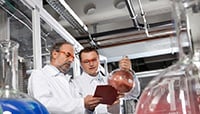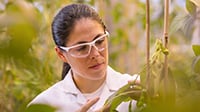 At BASF, we create chemistry for a sustainable future. We combine economic success with environmental protection and social responsibility. Through science and innovation we enable our customers in nearly every industry to meet the current and future needs of society. BASF Corporation is the largest affiliate of BASF SE and the second largest producer and marketer of chemicals and related products in North America.
The approximately 112,000 employees in the BASF Group work on contributing to the success of our customers in nearly all sectors and almost every country in the world. Our portfolio is organized into five segments: Chemicals, Performance Products, Functional Materials & Solutions, Agricultural Solutions, and Oil & Gas.
BASF aims to strengthen its position as the world's leading chemical company. Innovations based on chemistry will play a key role in three areas in particular:
• Resources, environment and climate
• Food and nutrition
• Quality of life
BASF's products and solutions contribute to conserving resources, ensuring good nutrition, and improving quality of life. Sustainability and innovation will be significant driving forces!
Supplier Directory Categories
BASF Corporation USA is also listed in these categories:
Technical Articles

HVOF Coatings Extend Flap Track Life
(Industrial Coatings and Sealants)
As far as coating processes go, there have been several traditional methods such as plating that have been used extensively in the aviation industry. But there is a fairly new process available that... (
View Full Article
)