About
SAFRAN Colibrys SA is a world-leading supplier of standard and semi-custom MEMS based motion sensors to the harsh-environments (Military, Aerospace and Energy) and safety critical (Industrial and Instrumentation) applications. SAFRAN Colibrys SA family of motion sensors includes extremely low noise and shock resistant seismic sensors, high stability high shock inertial and tilt accelerometers and DC coupled capacitive vibration and shock sensors. SAFRAN Colibrys SA is based in Neuchâtel, Switzerland.
Markets
SAFRAN Colibrys SA products are specifically targeted for harsh environment applications and particularly used in the three market segments below:
Energy: High-end motion sensors for all energies
Proven new technology driving higher reliability in harsh environments and faster Return on Investment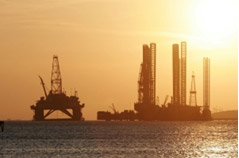 Mil/Aerospace: High-end motion sensors for reliability and precision
Leading edge sensor performance and sustainable technology at competitive prices.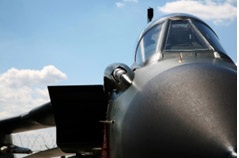 Industrial: Higher sensitivity, high dynamic range motion sensors
Price competitive capacitive MEMS sensors offer high stability and dynamic range to displace electromechanical and piezo-sensing solutions.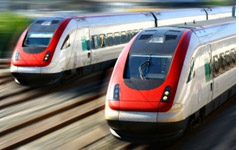 Vibration Sensing

Inertial Sensing

Seismic Sensing

Tilt Sensing

- Wide bandwidth
- High g range
- Small size
- Long term stability
- Reliability
- Harsh environment
- Small size
- Very low noise
- High dynamic range
- Harsh environment
- High precision
- Low power
- Low temperature
behavior
Inertial sensing products
The long-term stability, low vibration rectification coefficient and reliability of our MEMS capacitive accelerometers are continuously improved to meet the increasing needs of inertial measurement unit (IMU) and attitude-heading and reference system (AHRS) products. The new MS9000 and the MS8000 products families are the best candidates for inertial sensing.
The products dedicated to inertia sensing are the ±2g, the ±10g and the ±30g but larger g range are also available up to 200g. All our products are extensively qualified and available for temperature ranges between -55°C and +95°C or even +125°C.
Low G inertial sensors, due to their high resolution, high temperature stability and low power consumption, are extremely good products for tilt sensing. The MS9001 is a ±1g, dedicated to high stability tilt measurements.
| | |
| --- | --- |
| MS8000.D (14mm x 14mm) | MS9000.D (8.9mm x 8.9mm) |
Vibration and Seismic sensing products
Variable capacitance sensors can advantageously replace traditional piezo-resistive products in many applications. For a given acceleration range and bandwidth, the capacitive sensor offers a lower noise floor and a much better stability over time and over temperature. New VS9000 products from SAFRAN Colibrys SA are the best adapted products for vibration sensing applications, which requires small size and weight, wide bandwidth and extended G range over a large temperature range, combined with high stability and high reliability required by the safety critical aspect of the applications.
The vibration sensing products are available from ±2g to ±200g.
An important subgroup of the vibration is dedicated to Seismic measurements. SAFRAN Colibrys SA is the world leader in all the domains where noise and dynamic range are extremely important. The SiFlex products combine advantageously variable capacitance sensors with extreme low noise close loop electronics. These "digital geophones" offer noise levels down to hundred's of nano g with a dynamic range up to 120dB.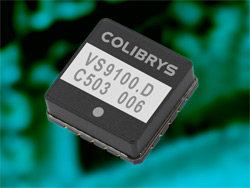 VS9000 product family
Contract manufacturing
SAFRAN Colibrys SA offers contract manufacturing services to both fabless market leaders and companies in strong growth phase (especially in the industrial, telecom-munications and harsh environment markets) who demand specific technical expertise in areas of:
Bulk micromachining
Surface on Insulator (SOI) micromachining
Multiple stack wafer processing / Silicon Fusion Bonding (SFB)
Precision assembly
Specialized high reliability testing
Mechanics
Optics
Fluidics
Magnetics

Typical examples of applications can be:


• MEMS micro hotplate
• Mini spectrometer
• RF component
• Gas sensor
• Optical lenses (DOE)
• Variable optical attenuator (VOA)
• Switches
• Optical modulators
• Printing head
• Bio-tech sensor or actuator
• Magneto-graphic printing head
Supplier Directory Categories
SAFRAN Colibrys SA is listed in these categories: