About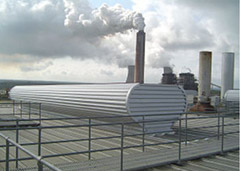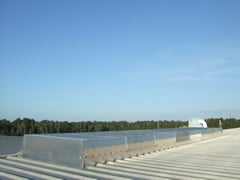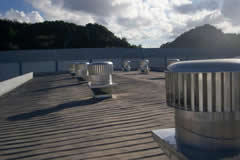 Moffitt Corporation has been designing, manufacturing and installing industrial ventilation and heating equipment, for over 50 years. Moffitt Corporation provides engineering sales support, Moffitt Fan fabricates HVAC products and Moffitt Mechanical installs the equipment. Moffitt products and services are directed towards Contractors, Facility Owners and Engineers to provide air moving and mechanical solutions.
Product Sales And Manufacturing
High quality air moving and heating products provided to industry by Moffitt Corporation include:
Wall Louvers
GreenRoo® Wind-Driven Turbine Ventilators
Propeller Wall and Roof Fans
Direct Gas Fired Heaters
Indirect Gas Fired De-stratification Units
Make-Up Air Units
Tube and Vane Axial Fans
Roof Curbs
Centrifugal Exhaust Fans
Moffitt has over fifty (50) qualified and trained Local field offices, located in every major city throughout the country, to support their products sales. At Moffitt Corporation, we are the experts in the planning and use of our products. If you have an issue with your current system, or if your designing a new facility, a Moffitt ventilation designer can help review your system.
Moffitt manufacturing is headquartered in LeRoy, NY. This location has 50,000 sq. ft. of manufacturing space and houses the manufacturing engineer design team to. This location supports the complete product line that is shipped from satellite locations throughout the country from locations such as Jacksonville, FL; Chattanooga, TN; and San Diego, CA. The international manufacturing center for Natural Ventilators and Louvers is located in Shanghai, China.
Mechanical Contracting - Equipment Installation
Moffitt Corporation also offers full Mechanical Contracting Services through Moffitt Mechanical. Moffitt Mechanical allows Moffitt to make turn-key projects a reality. Moffitt is able to manufacture, distribute and install Industrial HVAC equipment throughout the United States and the world.
Supplier Directory Categories
Moffitt Corporation is also listed in these categories:
Technical Articles