About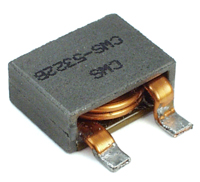 Coil Winding Specialist or CWS started as a design center for custom inductors, chokes, coils and transformers in the early 1980s in California. Its original objective was to provide custom designs for engineers in need of inductive and transformer products in a hurry.
CWS was eventually incorporated in California in 2004 and today it is staffed with professional engineers trained in power electronics and magnetic. All designs are done in our California. Manufacturing is done in the U.S. and China. CWS has IS0 9001:2008 Certified Quality Management System.
In order to meet the original objective of providing super fast delivery of inductive and transformer parts to the engineering community, CWS has developed over a thousand standard off the shelf inductors, coils and transformers that can be purchased using our secure on-line ordering through our web site. Each product category has its own online ordering where engineers and buyer can order samples and small production items quickly and conveniently.
CWS is the only direct manufacturer in the industry that provides on-line ordering of magnetic parts, inductors, coils and transformers. The prices shown on our web sites have been used regularly by engineers and buyers doing budgeting without the need to contact various manufacturers and distributors for pricing information.
CWS is also ITAR compliant and registered with Directorate of Defense Trade Controls under US Department of State. (Reg. Code: M28889).
Our China manufacturing partner, DongGuan DongKeng Para Manufacturing Company also ISO 9001:2008 registered, is located in Dong Guan, Guang Dong Province. It has over 60,000 sq ft, state-of-the-art manufacturing facility, and employs over 230 people.
CWS provides full service from design, prototyping, pre-production run to volume production. Our engineers have combined more than 40 years of experience in designing and manufacturing of magnetic components from medical to military applications. These inductor, choke, coil, and transformer are designed with laminations, tape would cores, amorphous cores, nanocrystalline cores, ferrite cores, iron powder cores, MPP cores, sendust or high flux cores in all shapes and sizes. Please go to "Design Consulting" to review our engineers background and experience.


Designs, prototyping and pre-productions of inductors, chokes and transformers are done at our facility in Orange, California. Volume productions are done at our ISO 9001 manufacturing facility in China to reduce cost. With prototyping and pre-productions done in Orange, CA we can offer our customer the fastest delivery where lead times are extremely important. Typical delivery from design to pre-production is ranging from 2 days to 2 weeks. For those volume production manufactured in the U.S., the cost will naturally be higher, but delivery time is very short. For high volume production, our prices are one of the most competitive in the market place. Our prices are factory direct with very low overhead so that we can pass the savings to our customers. For volume productions, we will beat our competitor's prices. Most of our business come from referrals from our satisfied customers.
Our team of experts can help you with your entire coil winding, inductor, choke, coil and transformer designing needs. We will wind anything per your requirements. We have the capabilities to verify your designs, test your ideas and concepts, as well as build your magnetic products to your specifications. We welcome your samples and will manufacture according to your sample configurations to match its performance and specifications.
We have over 50,000 types of raw materials to select from when making a coil, choke, inductor, transformer or antenna. We build surface mount and through hole type products. We have in stock every imaginable wire types and gauges to wind anything for you.
We have both manual equipment and sophisticated winding machines to handle any job, large or small. Our operators are specially selected and trained for winding delicate and extremely thin wires on miniature cores. We have other operators who have been specially trained to manually wind heavy gauge wires. Our sophisticated instruments have the ability to test and measure all parameters from DC to 1 GHz. Some of our equipment are custom designed to test specific parameters such as flux density, permeability of materials, B-H curves, DC bias, etc.
We can varnish, vacuum impregnate, and encapsulate your entire winding jobs. We use soft epoxy materials to ensure that the stress on the cores is minimized to maintain its inductance, Q, and losses.
Please e-mail or fax us your product specifications requirements or for any other inquiry.
Contact: Devin Theilacker or Kian Chow
Toll-Free Tel: 1 (800) 377-3244 or Tel: (714) 279-9010
Fax: (714) 279-9482
E-mail : sales@coilws.com
Supplier Directory Categories
Coil Winding Specialist is listed in these categories:
Technical Articles

Automotive Crossover Filters
(Inductors)
The AC Series inductors from CWS, Coil Winding Specialist, Inc., is designed for use in a series connection with a capacitor to act as a filter to remove ignition noise or alternator noise from car... (
View Full Article
)