About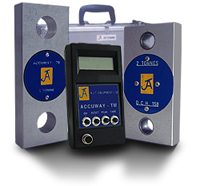 AJT Equipment founded in 1951, with their locations on both sides of the Atlantic, have over one hundred years combined experience in the manufacture and calibration of tensile testing machines and force testing machines. They design both tensile test machines and force testing machines to their customers' specific requirements. As one of the leading suppliers of testing machinery in the world they are building on the foundations laid by Peter Gordon (AJT UK) and Joe Roberts (Roberts, now AJT USA) with commitment and service to customers for many years to come.
Producing Quality Testing Equipment for the Rigging Industry
AJT Equipment's extensive range of test machinery has the scope to test samples as small as single strand wire up to marine anchor cable. They manufacture their own brand of Accuway loadcells. AJT's highly trained engineers service, repair and calibrate all types of testing and weighing devices to National Standards both in-house and on-site nationally and internationally. Their in-house facilities enable them to calibrate and test equipment up to 100 tons tensile and 200 tons compression, and on-site up to 400 tons tension and 1000 tons compression.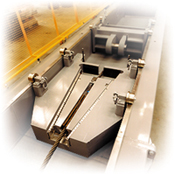 AJT Equipment Limited is the exclusive agent for the UK and Republic of Ireland for the sale, distribution and service of the Physical Test Solutions universal testing machines, data systems, hardness testers, environmental chambers and related accessories. Therefore, together with their own large capacity tensile test machines, compression test machines, force testing machines, Accuway loadcells, calibrations and test facilities, they are one of the most versatile tensile test machines and force test machines suppliers in the United Kingdom and around the world.
AJT Equipment (USA) Inc (Roberts Testing)
P.O. Box 2272
Savannah, GA 31498
Phone: (912) 964-9465
E-Mail: admin@RobertsTesting.com
Head Office: AJT Equipment Limited.
Premier Partnership Estate, The Leys,
Brockmoor, Brierley Hill, West Midlands
DY5 3UP, UK
Phone +44 (0) 1384 482 848
email: admin@ajtequipment.co.uk
Supplier Directory Categories
AJT Equipment Limited is listed in these categories: