About
ECi Solutions Pty Ltd was established in 1992 with the specific focus to provide quality software business solutions to the Manufacturing Industry. ECi Solutions has achieved an exemplary growth rate for each year of operation and a reputation for excellence in customer support and professional service. With the great interest and acceptance of their World-class product they have continually expanded their operations and now have offices in Australia, United States of America, Canada, and the United Kingdom.

ECi Solutions professional approach to identifying and understanding the customers' business needs and the subsequent business value that they can add is a principle upon which the company is based. This principle in conjunction with their attention to detail during the implementation of the software, excellent after sales support and quality training, are what has made ECi Solutions successful in this competitive marketplace.
M1 by B&G™ with its unique "Smart Screen Technology", is designed specifically for the small to medium manufacturer who needs a system to be:
Affordable
Low in implementation cost
Fast
User Friendly and Simple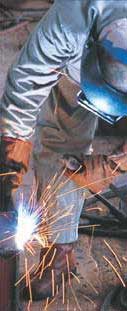 Just some of the great features M1 ERP Software has to offer include:
The most comprehensive range of modules to choose from.
M1 has a vast array of business analysis and productivity tools, use graphs, calendars, wizards, explorers and other shortcuts to increase your efficiency.
State of the art navigation methods to allow users to quickly find what they are looking for.
Quick implementation times with the integrated help/M1 assistant and the implementation checklist.
Tools such as M1 Design Studio and Customize grids, M1 can easily be a perfect fit for your company.
Integrated Customer Relationship Management modules, which give you the ability to record, track, assign and analyze your pre and post sales activities.
Integration with your familiar everyday email and document tools.
Smart screen technology that means you don't need multiple windows open.
The power of Search like no other — you will never spend your valuable time trying to find information, it will always be at your fingertips.
No need to enter data twice, enter once and pull the data right through, quote, order, job, ship and invoice.
Approvals and Warnings so you can maintain control over your most important activities.
No need to have everything in your master files, M1 lets you maintain files on the fly.
Supplier Directory Categories
ECi Solutions Pty Ltd is listed in these categories:
Technical Articles