About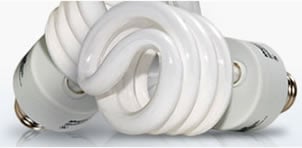 Headquartered in Worcester, MA, Bulbs.com launched in August 1999 with one simple goal ... to be the online low-cost replacement lighting supplier. Years later, we've grown into one of the nation's largest Philips Lighting distributors servicing over 100,000 businesses in over 300,000 locations.
Bulbs.com excels at meeting the lighting needs of multi-facility businesses in the hospitality, retail, property management, manufacturing, health care, education and government sectors, but can even help brighten your day at home, too. That's because with our selection, ease and lighting expertise we never leave a single customer in the dark.
The biggest and brightest selection in the business.
At Bulbs.com, we don't just offer replacement bulbs. We also offer ballasts and fixtures. Ranging from the basics to specialty items, our warehouse holds an unmatched selection of over 4,500 replacement bulbs, ballasts and fixtures from the best lighting manufacturers in the business, including Philips, Bulbrite, Maxlite, TCP, Cree and Universal. With such a large inventory on hand, you'll rarely have to wait for what you need. That's something that should really make your face light up.
Finding what you need is as easy as flipping a switch.
We know that buying bulbs online might not be the most fun thing to do, but it doesn't have to be a hassle either. That's why Bulbs.com makes the entire process painless. In addition to easily locating the replacement lighting you need, you can also find the resources to make sure your lighting stays current, including bulb recycling programs and even the latest information on lighting trends, energy-efficient solutions and legislation. When you add in great customer service, competitive pricing and easy online ordering, you can see why Bulbs.com is the smart choice in lighting.
Shining a light on our expertise.
With over 11 years experience in the lighting industry, Bulbs.com has become an authority on replacement lighting for our customers. In fact, if it has anything to do with lighting, we can just about guarantee our friendly Bulbs.com lighting specialists can help you out. They have the knowledge and expertise to provide simple solutions to all your lighting needs. That ranges from making sure you've got the right light at the right price to making sure you've got all the information you need to go green.
Replacement lighting. Bulb recycling. Lighting resources. You'll see it all at Bulbs.com.
When it comes to finding just the right light and the information you need to go with it, no one can match the selection, ease and expertise of Bulbs.com. It's what makes us the trusted source for all your lighting solutions, business or home.
Just about the only thing we can't do is install your light bulbs ourselves ... But we're working on it.
Supplier Directory Categories