About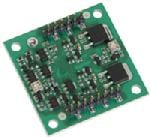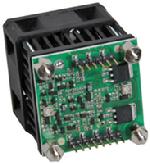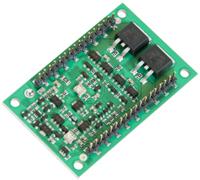 Power Amp Design manufactures power operational amplifiers (op amps) for industrial applications. Our products attain power levels not achievable by monolithic op amps but are as simple to use. With an isolated metal substrate, integrated heat sink and fan cooling, our approach decreases weight and system complexity while increasing power density. The results are simple, high performance solutions for many power op amp applications. Most models are available without the heat sink and fan for custom applications. Our power op amp models are supported by evaluation (development) kits and optional accessory modules that add extra features and performance. SPICE models can be downloaded for your circuit simulator program. Expert application assistance is readily available as well.
Since 2002, our products have served diverse applications that include, among many others:
Sonar transducer drive
Ink jet printer head drive
MRI
Scanning tunneling microscopes
Surface scanners
Magnetic deflection
Motor drive
Deformable mirror telescopes
Mass spectrometers
ATE pin drivers
Vibration canceling amplifiers
Semiconductor production equipment
Ultra-sound transducer drive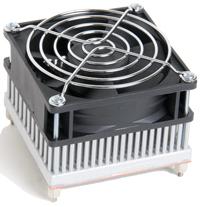 Power Amp Design offers an expanding choice of catalog products, but can also design custom amplifiers for your application, as well as modify existing designs to meet your specific requirements. For custom installations, most amplifier models are available without the heat sink and fan or can be supplied mounted to a passive heat sink.
All products are manufactured in an ISO9001 facility. Each catalog product is supported by an evaluation kit, accessory modules that can modify and enhance the performance of the basic amplifier, SPICE models for your circuit simulator and application articles to expand on data sheet information.
Click here to download our V7 12th Anniversary full line catalog.
Supplier Directory Categories
Power Amp Design is also listed in these categories:
Technical Articles

AN-10 The Rail to Rail Advantage
(Amplifier and Linear Devices)
Examples are given to illustrate the technical advantages for a power operational amplifier whose output voltage can closely approach the power supply voltages both for dual and single supply... (
View Full Article
)

AN-12 The Problem With Current Limit
(Circuit Protection Devices)
Traditional current limiting circuits may not offer the operational amplifier the protection it needs to be reliable in an application circuit. The problems associated with one traditional current... (
View Full Article
)