About
Custom Processing Services, Inc.
The Processing Pros! Contract manufacturing, toll processing, micronizing, stirred media milling, nanotechnology, submicron particle sizes, pulverizing, screening, bulk handling, recycling, flash drying, and heat treating of food, pharmaceutical, personal care products, and chemicals, minerals, waxes, metals. Experts in problem-solving and developing solutions for customers' unique requirements.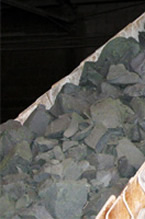 Coarse Grinding
Custom Processing Services, Inc.is a Contract Manufacturing Service provider which provides a range of coarse sizing services which can produce material in 24-inch to .0017-inch particle sizes. Methods used to achieve Custom Processing Coarse Grinding results include impact crushing, grinding and pulverizing. Two flash dryers and a new in-line rotary dryer enable CPS to dry materials from over 50% to less than .5% moisture. Products can also be screened from 4 to 40 mesh and repackaged for shipping to customers or end-users.
Custom Processing's blending services can combine from 2 to many parts. The large blender can accommodate up to 10-ton batches and the small blender is ideal for R&D quantities. The Custom Processing Coarse Grinding facility can receive rail-side bulk shipments and can also offer bulk material handling and warehousing in both indoor and outdoor areas. Custom Processing Services, Inc. provides the quality-assured, customized solutions and processes that get customer products to market quickly, efficiently and economically.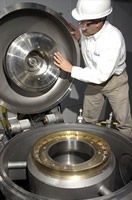 Micronizing
CPS offers micronizing to ultra-fine particle-sizes of both technical and cGMP grade materials. A variety of air-jet mills utilizing innovative technology from world-renown mill manufacturer NETZSCH allows CPS to customize its processes for each client and product. Custom Processing Services, Inc. is FDA registered and offers food-grade 21 CFR 110 processing; is cGMP (current Good Manufacturing Practices) compliant; has an established HACCP (Hazard Analysis Critical Control Point) system; and is committed to the requirements of the ISO9001 quality system.
Allied services such as blending, surface treating and custom packaging enable CPS to produce "designer particles" which meet customers' exacting specifications and are ready for world-wide distribution. Numerous processing stations allow CPS to perform work from bench scale or research and development quantities, to truckload campaigns and high-volume dedicated production runs.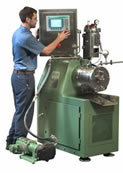 Media Milling
Custom Processing Services, Inc. offers a complete package of size reduction services. Wet media milling can produce uniform particle size distributions from micron to 100 nanometer range. In addition to producing nano-particles, media milling offers other advantages. Dry milled materials that have the tendency to agglomerate when added to liquid may have to be mixed or wet milled. Wet milling will encapsulate the dry particle, surrounding it with liquid too. In some circumstances, it is recommended to skip the dry milling and go directly to a media mill.
CPS's experienced staff can consult with clients to determine the most cost effective method of reducing particle size for a given application. Custom Processing Services, Inc.'s staff can aid in new product development by utilizing their learned skills from a multi-faceted background in particle reduction.
Toll Processing

Also known as contract manufacturing, toll manufacturing, contract processing, toll processing or tolling, can be defined as performing a service on a customer's product for a fee. The advantages of using a toll processor such as Custom Processing Services, Inc. are:
no capital investment required
the power to tap into the expertise of seasoned processing professionals
the variety of equipment that is available
the ability to change production quantities to meet market requirements
the benefit of a processor whose management system is registered to the ISO 9001 standard by SAI Global
the strength of an organization that follows cGMP and has an established HAACP system.
Custom Processing Services, Inc.:
is committed to the requirements of the ISO9001 quality system;
will strive to meet or exceed our customers' expectations and requirements;
will continually improve the effectiveness of the quality management system;
is cGMP (current Good Manufacturing Practices) compliant;
has an established HACCP (Hazard Analysis Critical Control Point) system.
Wide range of materials processed:
waxes
polymers
flame retardants
minerals
metals
fillers
pigments
pharmaceutical excipients
food grade products
Supplier Directory Categories
Technical Articles