About

Providing Industrial Screen, Flexo and Digital Printing Worldwide
DuraTech Industries provides identification graphics to small and medium-sized companies as well as Fortune 500 companies worldwide. Competitively priced and well regarded, our product lines include screen printed, flexographic and digital printed products. In addition, we offer doming, forming, metal nameplates, switches and overlays for in-mold decorating. Value-added services such as supplier managed inventory programs and on-site technical support have established us as a preferred supplier.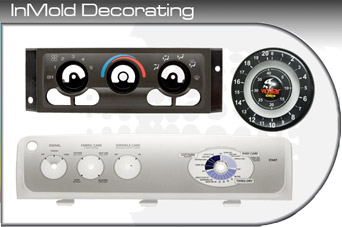 We have built a reputation of excellence in both quality and customer service. The La Crosse location has earned ISO 9001:2008 and ISO/TS 16949:2009 certification and our China facility is ISO 9001:2008 certified. We also offer many UL and CSA approved constructions.
Why DuraTech?
100% accurate custom products and services
Over 30 years of solid business history
Multiple facility production capacity
Fast turnaround on custom products
Competitive pricing
Technical support available
In addition to our production and service capabilities, our sister company, DuraColor offers large format four color process capabilities. Our China division offers full services to our customers in China as well as the rest of the world. Our newest division, DuraTech SouthEast is located in Raleigh, NC. This facility offers full service and local sales representation.
Our decorative, functional, and brand identity solutions help our industrial clients sell more through point of purchase, promotions and direct sales.
Ready to see how we can help you with your industrial screen and digital printing needs? Contact us today.
Want to hear from our satisfied clients? Be sure to see our Testimonials.
If you are seeking higher quality identification graphics at affordable rates, we invite you to get in touch.
Partner with DuraTech - Service your customers better with our streamlined industrial printing services.
Supplier Directory Categories
DuraTech Industries is also listed in these categories:
Technical Articles

Membrane Switch Handling Guidelines
(Switches)
When handling a membrane switch it is imperative that you follow the correct procedures to avoid damage to the circuit, membrane tail, LEDs and dome keys. Below is the correct procedure you should... (
View Full Article
)