About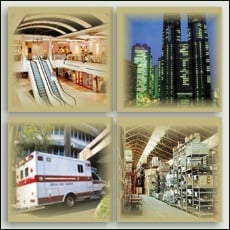 Your maintenance may be complex.
Managing it shouldn't be.
MainBoss from Thinkage Ltd. is a software tool that optimizes your company's maintenance operations, resulting in reduced costs and improved regulatory compliance. MainBoss does so simply and economically.
MainBoss is currently assisting companies in the following markets:
FACILITIES:
Commercial and retail property management, malls, offices, laundries, janitorial services
Schools, colleges, and universities
Health care facilities
Resorts, hotels, casinos, sports centers, parks, zoos, museums, convention centers
Government facilities
MANUFACTURING PLANTS:
Car assembly, automotive parts manufacturing, plastics, furniture, miscellaneous
PROCESS PLANTS:
Water treatment facilities, generating stations, cement plants, food and beverage
What sets MainBoss apart from other CMMS packages?
Industry surveys have found that most companies only use 20% of their CMMS's capabilities. The other 80%-fancy whistles and bells-may look good in demos, but in real, everyday work, the extra features simply don't get used. That surplus 80% adds to the cost and complexity of the software, as well as the training time needed for personnel.
MainBoss focuses on the 20% that workers and managers really need. Yes, they have the other 80% too...but they've streamlined the core essentials so they're easy to learn and easy to use.
To see just how simple and powerful MainBoss really is, why not check out the additional information on their website and check it out for yourself?
MainBoss: Maintenance solutions...simplified.
Supplier Directory Categories
Thinkage Ltd. is listed in these categories: