About

Founded in 1979, ABC concentrates on the research, development, and production of Inductors for the global market. The company embraces a concept - Stem of humanist - which encourages every employee to take part in product innovation and production since they believe that employees are the company's most valuable asset in developing a world class company. ABC also believes in "only the paranoid survive" a belief that in order to stay competitive in the high tech industry, ABC must stay competitive in order to fulfill the goal of ABC means satisfactory.
ABC has four factories in China and Taiwan and a branch office in the U.S. which enables them to serve their customers locally. A team of worldwide sales representatives also allows them to stay better connected to their customers and establishes a mutually beneficial global marketing network. ABC's stock listed on Taiwan Gretai market (OTC market) as of December, 2004, signifying a new stage reached by their employees and management. Also, they would like to sincerely thank their customers, suppliers, and industrial pioneers for their long-term support and guidance. Without their help, they would not have made it to this next stage.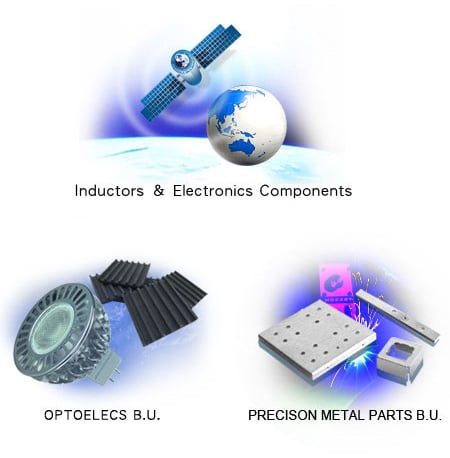 ABC applies creativity from best employee to their everyday management policy. They vigorously train their staff. By becoming a public traded company, they expect to attract more qualified employees. Also, by becoming a public-traded company they gain easier access to raise capital to support their growth at the next stage. Still, they will move forward to meet their investor's expectation and need of growth for their employees. They will turn their current success into the thrust for future growth. They have done well so far, and they will do it better.
They would like to redefine the ABC logo to mark their initial success and prepare for next success to come.

The definition of ABC:
A - Ambition & Enthusiasm
B - Best
C - Capability & competitiveness
They ask themselves "What kind of product and strategy that bring out the enthusiasm of the employee and realize their ambition?" "What kind of product will put us in the top?" "What's the source that fuels the financial engine?"

They seek to set up their strategy, accumulate more energy, and provide motivation by answering these simply questions. So, they can sustain and accelerate a strong enterprise that rides on a firm and speed wheel.
Furthermore, they will provide a prompt and efficient technical service with better lead time to win the trust and support from customers. They also like to place themselves in a good market section by upgrading the product level through related material innovation. They will seek for a better way to make an inductor by automation, rationalization of key point engineering to increase efficiency. Hopefully, they can bring "ABC means satisfactory" to all their customers, suppliers, and investors.
Supplier Directory Categories
ABC Taiwan Electronics Corp. is listed in these categories:
Technical Articles