About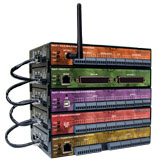 Innovative Serial & Digital I/O Solutions
Since 1986, Sealevel Systems, Inc. has manufactured serial and digital I/O products recognized as best in class by top commercial, military, and aerospace companies.
Choose from a variety of asynchronous and synchronous serial interfaces including RS-232, RS-422, and RS-485. Synchronous serial interfaces support HDLC/SDLC protocols and certain configurations of monosync, bisync, and raw modes. Digital I/O solutions offer options for optically isolated inputs, Reed or Form C relay outputs, and TTL interface to industry standard solid-state relay racks.

Currently offering over 300 standard products, Sealevel offers high reliability and a commitment to customer satisfaction that is demonstrated by their ISO 9001:2000 Registration and the Lifetime Warranty that is standard with all Sealevel manufactured I/O products.
Widest Range of Interfaces & Bus Types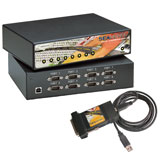 Sealevel provides I/O and computing solutions including:
Industrial Computing / HMI
SeaI/O (Modbus TCP/RTU) Data Acquisition Modules
USB Serial Adapters
Ethernet Serial Servers
Serial Interface Converters
USB Digital I/O Modules
PCI & Low Profile PCI Serial & Digital I/O Boards
PC/104 and ISA Serial & Digital I/O Boards
PCMCIA and CompactFlash Serial Cards
Accessories for Serial & Digital I/O Requirements
Longest Product Availability
Sealevel is committed to providing long-term availability of their products by working closely with vendors to ensure component availability. In fact, Sealevel still produces a variety of boards that date back to the 1980s. In most instances where a component becomes obsolete, a "form, fit, and function" replacement that works transparently in the customer's application is produced.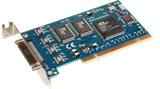 Expert Technical Support
When you purchase a product from Sealevel, you also are purchasing access to the best customer support in the business. Sealevel's experienced staff of application engineers can help you select the right product before you order or they can answer your hardware and software questions after the sale.
Prompt Custom Product Designs
Some of the best new product ideas come from Sealevel customers and their talented team of hardware and software engineers can take custom designs from inception to production in as little as six weeks. Call Sealevel today to discuss your custom requirements.
Premier Quality Assured


As further evidence to Sealevel's commitment to Total Customer Satisfaction, the Company's Management System has achieved registration to ISO 9001:2000 in 2002. This provides one of the strongest assurances of product/service quality available. ISO 9001:2000 registration ensures Sealevel customers that the proper processes and business practices are in place to guarantee their satisfaction.
Sealevel is audited by Quality Management Institute (QMI), North America's largest management system registrar.
Supporting Green Initiatives with RoHS/WEEE Compliance
Sealevel is committed to providing their customers reliable products that comply with RoHS (2002/95/EC), WEEE (2002/96/EC), and other green initiatives being adopted by the global community. The RoHS directive restricts the use of lead (Pb) and certain other hazardous materials in electronic products marketed to the European Union.
Sealevel is designing all new products for RoHS compatibility as well as modifying legacy products and manufacturing processes for RoHS compliance. Sealevel continues to offer both RoHS compliant and non-compliant products to meet global and domestic customer demand. Call Sealevel or visit their web site for up-to-date information.
Call Sealevel today at 864-843-4343 or Email them at sales@sealevel.com

Supplier Directory Categories
Sealevel Systems, Inc. is also listed in these categories:
Technical Articles