About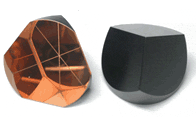 Foctek Photonics, Inc. was established in Nov. 18, 2001, as a joint venture company integrated in manufacturing, marketing and designing optical and crystal components. Foctek consists of a skilled team, with abilities from management, sales, marketing, and engineering to quality control, which has worked in the optics industry for almost ten years.

Foctek's products include optical components, crystal components and micro optics.
Optical components include: Optical windows, penta prisms, right angle prisms, roof prisms, dove prisms, corner cubes (retro reflectors), Glan Taylor polarizers, Glan laser polarizers, Glan Thompson polarizers, Wollaston polarizers, Rochon polarizers, quartz waveplates, polarization rotators, beam splitters, polarization beamsplitter cubes, spherical lenses, cylindrical lenses and filters. All of Foctek's optical components are made of high quality Grade A optical glass or high purity laser grade crystals.
Crystal products include: BBO and KTP non-linear crystals; Nd:YVO4, Nd:YAG and Ti:Sapphire laser crystals.
Micro Optic products include: The C-lens, micro prisms, micro waveplates, YVO4 beam displacers, micro PBS, and birefrigent wedges, which are all applications for fiber optical components.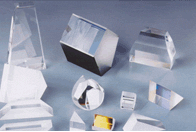 Foctek products are widely used in semiconductors, electronics, precision instruments, survey equipment, medical equipment, the laser industry, the optics industry, and optical telecommunications. Their quality products are exported to North American, Japan, Europe, and Southeast Asia.
Foctek possesses an advanced production and inspection facility equipped with the most advanced, high accuracy optical measurement system. Foctek was ISO9001 (2000) certified by SGS in the beginning of year 2004.
Foctek is committed to providing customers with quality products, reasonable prices, on-time delivery, and good customer service. Foctek carries forward the culture of their enterprise: be faithful, practical and realistic, innovative, and focus on the technology of optics and crystals, to achieve 100% customer satisfaction.

Supplier Directory Categories
Foctek Photonics, Inc. is listed in these categories: