About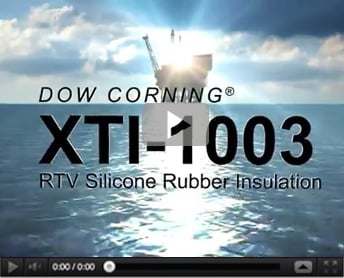 Technology-Driven Solutions for
Oil & Gas Challenges …
Onshore, Offshore and Subsea.
Explore and Discover:
Effective Solutions for Extreme Conditions
Nothing comes easy in Oil & Gas. From dusty oil fields to salty platforms to high-pressure, high-temperature subsea operations, tough challenges come with the job. Added reliability, cost efficiency and reduced risks are critical in exploration and production to delivery, storage and processing.
Dow Corning offers a range of technology-driven solutions for upstream, midstream and downstream operations. Put our experience, expertise, creativity and global support to work for you. Learn More …
Get advanced solutions for energy production equipment
Improve productivity and process efficiency
Increase reliability and equipment service life
> Silicone rubber insulation for
subsea flow assurance
> High-performance resins for
corrosion coatings
> Liquid elastomers for coating,
blocking and cable void fillers
> Anti-friction coatings for
dope-free pipe connections
> High-temperature lubricating
oils for centrifugal pumps

Web page: Dow Corning®
XTI-1003 RTV Silicone Rubber Insulation
> Oil/water demulsifiers
> Hydrocarbon defoaming
> Resin-coated proppants
> Sand/fines consolidation

Download: Silicone Foam Control for Oil & Gas (PDF)
> Anti-seize pastes for threaded
connections
> Anti-friction coatings for drill bit
collars and tooling
> Valve lubricating and sealing
compound
> Flexible sealants for joints and
flanges
> Form-in-place pump and
gearbox gaskets
> Solvent-resistant sealing

Download: Explore. Discover. Meet Your Challenges. (PDF)
Explore our strengths. Tell us your needs.
Discover your answers.
Let's talk. Tough work needs teamwork. Add our application engineering and technical service experts to your problem-solving team. And get tough jobs done right with Dow Corning Oil & Gas Solutions:
Supplier Directory Categories
Dow Corning Oil & Gas Solutions is listed in these categories: