About
In North America, the Press Technology Division (PTD) and Large Sized Press Technology Division (LSPD) sell and service Komatsu Press Products, while the Komatsu America Industries, Cutting Technologies Division sells and services Komatsu Fine Plasma Products.
Technological innovations that increase capacity, productivity and performance have been the hallmarks of Komatsu Press Division (PTD) since its inception more than 75 years ago. Over the years, Komatsu has demonstrated a commitment to respond to customer demands and originate technologies and systems to meet the needs of a global marketplace. Today, Komatsu continues to build on its tradition of engineering excellence to create equipment that satisfies the complex demands of a competitive, highly technical and complex metal stamping industry.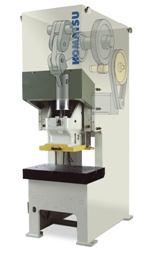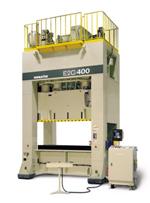 While the history of the Komatsu Press Division stretches back over 80 years, the true strength of Komatsu's press technology comes from a background of engineering triumphs in diverse fields. Lessons learned in design and field service of shafts, bearings, clutch and drive trains and electronic components in rugged construction machinery continue to shape the durability and innovation of every Komatsu press. From single point OBS presses to the revolutionary new Servo Presses, every Komatsu press employs low maintenance designs for the highest uptime in the press industry.
The true "cost of ownership" is not the purchase price, but the "real cash benefits" from low maintenance and consistent-proven high productivity of your press. It's easy to see why thousands of customers call their Komatsu press the "go-to press".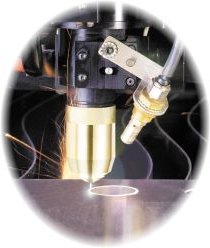 Komatsu - Cutting Technologies Division (CTD) is a division of Komatsu America Industries LLC, a wholly owned subsidiary of Komatsu Ltd. They provide cost effective solutions for your metal plate cutting needs. In addition to providing on going service and support for the Rasor Fine Plasma Cutting Systems, they now offer the latest innovations in Fine Plasma cutting systems from Komatsu: the new Twister Series of Fine Plasma Units and Precision Cutting Tables. The patented precision plasma units and torches produce narrow kerf widths, square edges and predictable close tolerances for material thickness from .025" (.64 mm) through 1.500" (36 mm). CTD's experienced staff is ready to support your existing Rasor machines, and offer sales and support for the new Twister Fine Plasma machines.

Komatsu Fine Plasma power supplies, torches, and cutting machines are designed and built by Komatsu Industries Corporation (KIC). It also manufactures other fabrication machinery and provides services worldwide.
Supplier Directory Categories
Komatsu America Industries, LLC is listed in these categories:
Technical Articles

Servo-Drive Presses At Work (.pdf)
(Machine Tools)
The search for the right press to fit the majority of jobs it was seeing put out for bid landed Jagemann on the doorstep of Komatsu America Industries, LLC, Wood Dale, IL, and late in 2002 the firm... (
View Full Article
)