About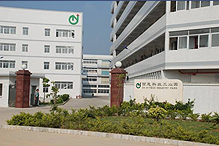 CN Mould & Plastic Ltd is located in its own CN Hi-Tech Industry Park of Shenzhen, China, which is only one and a half hours away from Hong Kong. CN Mould is committed to providing superior in-house injection mould design, mould making and moulding services. Early involvement and working closely with customer engineering departments provides a smooth transition from part design to final product. They are currently working on many projects for Apple, HP, Dell & Sun Microsystems, Federal Mogul, etc.

The mould makers with over 10 years experience are creating highly complex tooling with tight tolerances. Because customer satisfaction is their top priority, they apply strict standards of quality to all of their work. CN Mould & Plastic's modern facilities and dynamic equipment provide them with the means to do excellent work, while their skilled personnel supply the ingenuity, hard work and know-how.

CN Mould adopts international design standards and world class components (DME, PCS & HASCO) and mould steel(ASSAB from Sweden, DAIDO from Japan) in mould-making. They can build pre-hardened, hardened mould, multi-cavity and hot runner mould for customers. And as China has low cost skillful labor, their price is competitive.
CN Mould & Plastic Ltd specializes in:
A - Insert Molding (metal or other material molding)
B -Over Molding (dual-shot or 3 materials molding)
C - Soft Plastic Molded Part (TPR, TPE & TPV etc.)
D - Big Mold and Part (up to 6 ton mould for 1200 ton machine)
E - Micro-Molding Part (0.1-0.5 gram/each part)
F - Co-Design Project
G - MIM (Metal Injection Molding)
CN EQUIPMENT LISTS:

CNC Machine Center: AWEN VP2012 (X Travel 2100mm) 1 unit, JOHN FORD 1 unit; KAFO High Speed 1 unit . FANUL ROBODRILL 1 unit.
EDM Machine: AGIE CHARMILLES, TOPEDM & Digi spark (Max Tank Size: 3000 mm), totally 9 units.
Grinding Machine: SEEDTEC and PUFA, totally 7 units.
Milling Machine: PAOFONG and TAKAM, totally 8 units.
Video Measuring Center: 3D Family 1 unit; Projector: MITUTOYO 1 unit.
Moulding Machine: Krauss Maffei, Sumitomo, Toshiba , Niigata & HAITIAN press sizes from 18ton(5.9gram/shot) to 1200 Ton(5kg/shot), totally 86 sets.
Dual-shot & 3 shot molding machine: Press from 85 Ton to 200 Ton, totally 4 units.
Second Operations: Pad-printing, Spray painting, Ultrasonic welding, and Part Assembly.

CN has been serving the customers in the following fields: automotive spare parts, household appliances, medical equipments, houseware products, consumer electronics, computer products, communication products and etc.
Quality Promise:
Communicate to all staff levels the importance of customer satisfaction and compliance of laws, regulations;
The resource for setup, implementing and improvement of quality management guaranteed, the resource for corrective and preventative action;
Establish and Implement the policy of customer focus and awareness of customer satisfaction;
Clarify customer requirements, satisfy customer requirements;
Quality policy compliable to its company tenet, and the quality policy communicated and understood within the company;
Quality target quantified and measurable, quality target> 98%.
Contact CN Mould & Plastic Limited today at 86-755-86060383, sales@cnmouldplas.com or visit their website at www.cnmouldplas.com for more information.
Supplier Directory Categories
CN Mould & Plastic Limited is listed in these categories: