About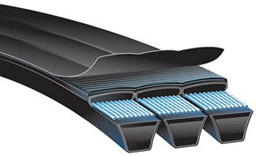 VBeltSupply.com® is the largest online distributor of Industrial belts, Pix kevlar v-belts, timing belts, banded belts, metric v-belts, cogged metric belts, aramid v-belts, Kelvar Wedge Banded Belts, and all other power drive belts. VBeltSupply.com provides industrial v-belt supply solutions to industry and individuals. We are centrally headquartered in Sioux Falls, S.D. Our v-belt distribution centers are strategically located throughout the U.S. and Canada and turn-key distribution model minimizes the v-belt supply chain, allowing us to offer top quality industrial, farm and turf replacement kevlar v-belts at significantly discounted prices.
Apply for a commercial account if you resell industrial belts or replace and install more than the occasional v-belt, timing belt, metric, or kevlar drive belts.
We have gone to great lengths to service our v-belt clients with a complete v-belt catalog and buying experience that is easy, absolutely secure and personal information is protected. We value you and strive to provide you with prompt service to ensure your belt orders are fulfilled and machines get running again.
Need an Industrial Belt Cross Reference or a specialty metric v-belt, timing belt, OEM replacement belt, industrial belt, or any belt you can't find the replacement belt for?
Supplier Directory Categories
V-Belt Global Supply, LLC is listed in these categories: