About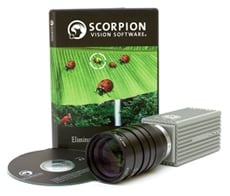 Tordivel AS is a global machine vision company. Their unique and independent Scorpion Vision Software® is the platform for world class vision systems and OEM solutions.
From the start-up in 1992, Tordivel AS has been a partner for major Norwegian companies in bringing the emerging Windows technology into both existing and new products. In 1996 a team of vision and image processing specialists was established to provide Vision solutions. From 1997 to 2000 they installed a large number of inline advanced vision system for mobile telephone inspection in Norway and Sweden. Since 2000 their unique Scorpion Vision Software has been the platform for vision systems and OEM solutions. Today they have users, partners and distribution globally

.
Tordivel has a special focus on solutions for the automotive and photovoltaic industries and on robot vision in 2D and 3D. The company has highly skilled employees and works within the following business areas:
Scorpion Vision Software - Global distribution, training and support of Scorpion Vision Software.
Scorpion System Solutions - Delivery of Vision systems.
Scorpion OEM - Custom vision solutions based on Scorpion Vision Software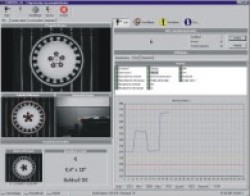 Tordivel's business strategy is to provide the industry with independent software for configuration, operation and surveillance of vision systems utilizing industry standard components and communication interfaces. Digital cameras connected to PCs via standard interfaces like Firewire have created a major shift in the vision industry from proprietary systems to open software solutions.
Scorpion Vision Software® is an independent and open software tool for industrial vision. The library approach of making machine vision solutions is old-fashioned. PC-based rapid application development tools like Scorpion for 2D and 3D machine vision produce better and more reliable applications: five to 100 times faster from idea to working application than systems based on a standard library approach. Scorpion Vision Software gives the user the choice of a small form factor of an embedded PC, a Sony SmartCam or the power of a multicore PC. The system is founded on top of a standard Windows XP/Vista/7 PC platform. It is cost effective benefitting from the processing power of the multicore CPU, the low cost and high quality firewire, USB and GigE cameras and the possibility of connecting multiple cameras to one PC. Scorpion solves tasks within robot vision, label inspection, assembly verification, color identification and gauging. Scorpion Vision Software provides the most accurate and robust 3D Bin Picking based on stereo vision.
Supplier Directory Categories
Technical Articles