About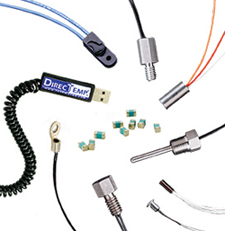 Whether you are designing a new product or trying to update a mature one, Quality Thermistor would like to help. QTI has an extensive library of thermistor specifications as well as a complete test lab that can be used to test and identify hard to find or obsolete parts. With eleven different resistance curves (the most in the industry) they can also help with your new or current designs.
QTI is your source for axial leaded, radial leaded and surface mount NTC & PTC thermistors. They also carry the most comprehensive catalog of military-grade NTC and PTC thermistors per MIL-PRF-23648 and MIL-PRF-32192.
The company was founded in 1977 to meet the increasing demand for high quality electronic components for the aerospace industry. Since then, QTI has exceeded the requirements of some of the most stringent high cost of failure applications, changing the landscape of the supply chain for the entire industry.

Today, QTI continues to maintain its leadership position for mission-critical applications as well as for medical and industrial applications by supplying the world's top companies with innovative products and services. In fact, QTI developed the highest standard for surface mount thermistors with the introduction of qualified surface mount parts to MIL-PRF-32192; supplying design engineers with fully qualified DSCC options for two PTC and three NTC surface mount package styles. Additionally, QTI has partnered with the NASA Goddard Space Flight Center for surface mount thermistors qualified to S311-P827, an industry first!
In addition to QTI's accomplishments, their ISO:09001:2000 and AS9100 certified manufacturing and testing facilities in Idaho and Mexico enhance their ability to meet the needs of today's challenging temperature measurement and control applications.
Supplier Directory Categories
QTI Sensing Solutions is listed in these categories:
Technical Articles