About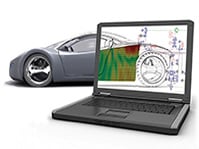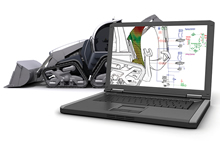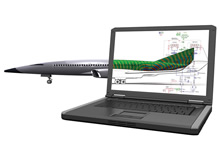 Siemens PLM Software
Reducing time, cost and risks when developing high-performance products
Unrelenting global market pressures oblige manufacturers to outperform the competition by delivering innovative products that exceed customer expectations.
But how do you meet tight development schedules while adhering to tough quality standards and budgetary constraints? How can you proactively engineer your products to meet safety requirements, comply with regulations, deliver the required user comfort and reinforce brand values?
Siemens PLM Software solutions support manufacturing companies in developing products that meet the most stringent engineering and business targets.
Analyze intelligent system functionality right from the start
Predict how an entire, complex mechanical system will operate before building the first prototype
Develop a well-balanced design that meets all the functional requirements and complies with key targets in terms of weight, production cost and time to market
Increase the productivity of complex machinery without compromising reliability and operator safety
Optimize mechanical, hydraulic, pneumatic, thermal and electric/electronic system interaction
Comply with noise legislation and comfort requirements without adding heavy and expensive acoustic absorption material
Optimize the ride and handling, safety, comfort, NVH performance and durability of vehicles
Engineer key performance aspects of aircraft like structural integrity, safety, exterior noise, passenger comfort and reliability
Assure that critical components operate fail-safe over the expected lifetime without over-dimensioning
Uniquely combining 1D and 3D simulation software, testing systems and engineering services, Siemens PLM Software solutions focus on areas like system dynamics, structural integrity and sound quality to durability, safety and power consumption.
Using multi-domain solutions for thermal, fluid dynamics, electrical and mechanical system behavior, Siemens PLM Software solutions addresses the engineering challenges associated with intelligent system design.
A complete portfolio of integrated solutions: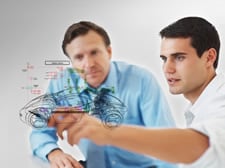 Mechatronic systems simulation
LMS Imagine.Lab™ offers a model-based systems engineering platform that allows users analyze multi-domain, intelligent systems and predict multi-disciplinary performance. Components are described using validated analytical models, representing the system's hydraulic, electric or mechanical behavior. The software allows frontloading mechatronic systems simulation for multi-physics, multi-domain modeling and system synthesis and analysis. LMS Imagine.Lab provides solutions for:
Powertrain transmission
Combustion engine
Vehicle system dynamics
Vehicle thermal management
Fluids systems
Ground loads and flight Controls
Electromechanical systems
More information about mechatronic systems simulation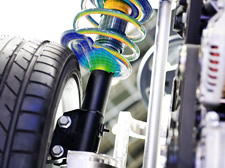 3D performance simulation
The finite element (FE) and multi-body simulation capabilities in LMS Virtual.Lab™ software and LMS Samtech™ software simulate real-life behavior to address product-critical performance attributes. Every solution can be tailored to optimally address applications, such as:
Dynamic motion
Vehicle ride and handling
Noise, vibration and acoustics
Structural integrity
Fatigue analysis
More information about the LMS Virtual.Lab™ solutions
More information about the LMS Samtech™ solutions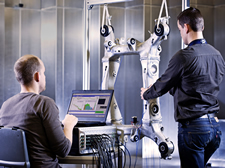 Physical prototype testing
Siemens PLM Software provides a complete integrated test-based solution for durability, noise and vibration engineering. The LMS offering ranges from compact analyzers to portable testing systems and large-scale laboratory configurations. The LMS systems cover a wide range of applications, including:
Acoustic testing
Durability testing
Structural testing and modal analysis
Rotating machinery and acoustic testing
Field testing and monitoring
Environmental testing and vibration control
More information about the LMS testing solutions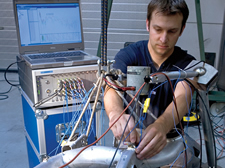 LMS Engineering
The Siemens PLM Software consulting team offers a unique combination of engineering skills, development experience, and application know-how to support your product development programs:
Troubleshooting interventions to solve critical engineering problems
Supporting your development group from concept to final validation
Openly sharing know-how and best practices with your team
Supplier Directory Categories
Siemens PLM Software is listed in these categories: