About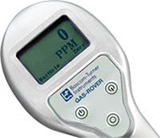 For more than two decades, Bascom-Turner has manufactured accurate and rugged gas detectors for utilities and other industrial customers. Ever since we developed our first detector in collaboration with the Gas research Institute, we have been a technological leader in our industry. We were the first to offer a multigas detector specifically designed for gas utilities; the first with power modulated sensors; and the first with a network compatible calibration station. We are the only company offering automatic, in place, surface cleaning of catalytic sensors and the only company to extend catalytic sensors' sensitivity to parts per million. Bascom-Turner Gas Detectors are compact, portable units designed to be Intrinsically Safe. All models feature a built-in pump, a fast, sensitive mode for leak detection, digital displays, and visual and audible alarms. Bascom-Turner gas detectors can be automatically calibrated on a stand-alone basis or at network-based docking stations.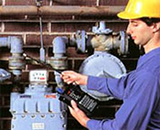 The Gas-Sentry, our original gas detector, remains a high-quality, high value tool for utility service personnel. The Gas-Ranger, the detector of choice for construction personnel, maintains the high accuracy and reliability of the Sentry in a rugged, waterproof case. The addition of a high-speed pump makes it particularly well-suited for line purging and bar-holing. Our newest detectors, the Gas-Explorer and the Gas-Rover, utilize the latest developments in digital electronics to extend the range, reliability, and productivity of our gas detectors. Both feature extensive data-logging capabilities, a large LCD display, and intuitive operation. The Gas-Explorer, designed for service personnel, has a calibrated accuracy of 20ppm. The Gas-Rover is both a leak survey instrument and a CGI for bar-holing. Using a combination of catalytic combustion sensors and a thermal conductivity sensor, it has the ability to measure 1ppm to 100% gas.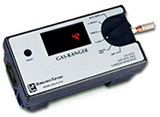 At Bascom-Turner, we recognize that the most important part of our business is and always will be our relationship with our customers. Our customer service staff is friendly and knowledgeable, and you will always get a real person, not a machine, when you call our offices. We understand that our customers work hard every day and need our instruments to do the same: our instruments are tough and reliable, and each one comes with a three year warranty. When repairs are necessary, we complete them in less than 48 hours. Bascom-Turner is located in a 40,000 sq ft facility in Norwood, Massachusetts, along the technology beltway surrounding the city of Boston.
Supplier Directory Categories
Bascom-Turner Instruments, Inc. is listed in these categories: