About

Spectrum Associates, Inc. is a leader in quality manufactured fluid control instrumentation serving the defense, aerospace and commercial industries.

Founded:
Established in 1957 as a new product design and development company, Spectrum has made notable advances in diversified technologies, positioning the company to its current status as a prominent CAD/CAM engineering-oriented quality manufacturer.

Sales:
Spectrum has demonstrated steady growth with expanded products and sales and with continuous profitable operations.

Products:
Capitalizing on dedicated research and development of aerospace Instruments, Spectrum has a continuous record of successfully producing state-of-the-art crash resistant breakaway valves, pressure switches, transducers, indicators and specialized precision components. Spectrum has earned 30 U.S. and foreign patents protecting its broad product line.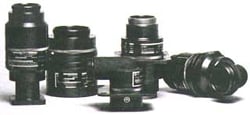 Customers:
Department of Defense, NASA, Sikorsky Aircraft, Boeing, Northrop Grumman, Lockheed Martin, Bell Helicopter, Allied Signal, Sundstrand, Halliburton, HR Textron, General Electric, CASA, Westiand Aerospace, Hamilton Sundstrand, numerous additional prominent firms worldwide and foreign military organizations.

Manufacturing:
Spectrum manufactures its products in Milford, CT. Modern CNC milling and turning centers supplement the engineering laboratories and prototype department.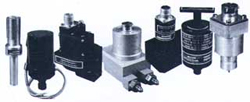 Corporate Memberships:
American Defense Preparedness Association (ADPA), American Helicopter Society (AHS), Instrument Society of America (ISA), Society of Automotive Engineers (SAE).
Supplier Directory Categories
Spectrum Associates, Inc. is also listed in these categories: