About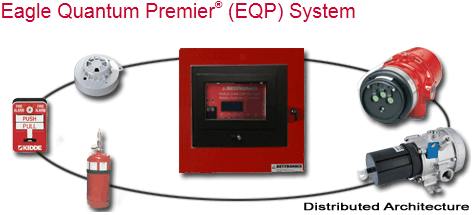 Det-Tronics, a UTC Fire and Security Company, is a global leader in industrial hazard safety solutions that provides flame detection, gas detection, and life-safety systems for critical industrial applications such as:
Petrochemical Plants
Offshore Platforms
Pipeline Compressor Stations
Refineries
Turbine Enclosures
Transport Loading Racks
Battery Rooms

Paint Spray Booths
Munitions Plants
Hangars
Semiconductor Plants
Alternative Fuel Bus Garages
Hydrogen Storage and Process Areas
Solutions include conventional panels, point-to-point systems, and distributed addressable systems. Our flame and gas detectors are globally certified to the latest product approval standards. And the Eagle Quantum Premier® (EQP) System is certified to a variety of standards, such as NFPA 72: 2010 and SIL 2 requirements.
Det-Tronics engineering capabilities include designing, building, testing, and commissioning fire and gas systems.

Visit www.det-tronics.com for more information.
Supplier Directory Categories