Profile Home
About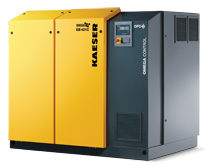 Kaeser is one of the largest and most successful suppliers of air systems, with over 5,000 employees worldwide. Our primary goal is providing exceptional customer service coupled with innovative products and progressive system solutions.
A global force in compressed air system solutions
At Kaeser, we earn our customers' trust and satisfaction by manufacturing the highest quality compressed air and blower products available anywhere. All of our products are designed for reliable performance, easy maintenance, and maximum energy efficiency. That's why we say our products are "Built for a lifetime."™
Our engineers continue to refine manufacturing techniques and take full advantage of the latest machining innovations. Extensive commitment to research and development keeps our products on the leading edge of technology to benefit our customers.
Prompt and dependable customer service, ISO 9001:2008 quality assurance and ISO 14001:2004 environmental systems, training, and engineering support all contribute to the value our customers have come to expect. We're committed to implementing and maintaining the highest quality standards. In short, we aim for excellence in everything we do.
Technical Articles


Piston Versus Rotary Screw Compressors
(Pneumatic Equipment and Components)
Piston compressors are still the most common choice for many small compressed air system users. For many of these applications, the relatively low air demand and quality needed make the piston a cost... (
View Full Article
)