About
Advanced Controls and Drives from the World Leader in Mission Critical Motor Control and Protection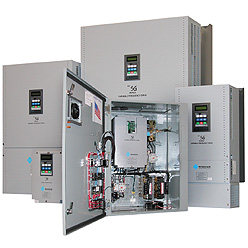 Benshaw's experience in the design, production and installation of mission critical motor controls and drives for continuous process industries is reflected in every product they build. Whether you're looking for a rugged, reliable drive, a pump control panel or a motor control center, when it absolutely has to work, it absolutely has to be from Benshaw.
Rugged. Reliable. Ready.
Accuracy and on-time performance are critical to their customers and top priorities at Benshaw. They design their products for durability, and test them rigorously to ensure reliability.
Benshaw's commitment to quality is evident in every one of the company's state-of-the-art production facilities. It's evident in Benshaw's implementation of an advanced, industry-leading workflow automation system, and it's evident in the company's ISO 9001 certification for quality assurance systems, production controls and business processes.
High Quality Production - On Demand
With cycle times that are the fastest in the industry, warranty incidents running well below industry averages and a customer retention rate of well over 98%, Benshaw's abilities for rapid innovation, operational efficiency and high-volume, high quality production - on demand - are demonstrated on a daily basis.
Benshaw assembly teams perform preliminary quality assurance inspections before delivery is made to functional test cells. Starter and drive assemblies undergo a variety of test procedures, including motor operation testing, control circuit testing, wire pull testing, electrical performance checks, mechanical alignment inspections, torque measurement and user interface/pilot device functionality. Parts and materials are inspected, tracked and kitted per ISO 9001 protocols to ensure timely, accurate processing of orders, and all test results are documented and archived for quality verification.
Supplier Directory Categories
Benshaw, Inc. is listed in these categories:
Technical Articles