About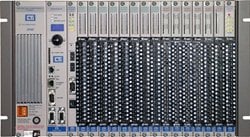 CTI designs and manufactures advanced control, communications and I/O products for process control.
Our 2500 Series® PLC system is a compatible replacement for the former Simatic® 505 PLC system, and includes state-of-the-art enhancements in functionality and performance. Products in the family include controllers, power supplies, bases, remote base controllers, analog and digital I/O, ethernet TCP/IP, Modbus, DeviceNet networking modules and specialty I/O modules. CTI 2500 Series® products are installed in the plants of major industrial companies throughout the world.
We're continuing a heavy development investment in this system, with plans for enhancements in the instruction set, programming tools, network connectivity, and I/O system. A micro-PLC family based on the same technology, and a line of compatible networked I/O are included in our long-term product road map.
Product Development
Control Technology maintains an extensive product development staff for design of new products and support of existing products. Our development experience and capabilities encompass hardware and software disciplines, including programmable controllers, analog and discrete I/O modules, communication interfaces and protocols, device drivers and real time control systems. Control Technology's development methods ensure fast response to the changing demands of industrial applications.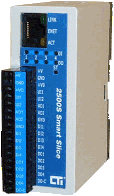 Manufacturing
Control Technology's manufacturing capabilities extend from board level products to integrated hardware and are continually upgraded to manufacture products cost effectively. All our products are manufactured in our state-of-the-art electronics manufacturing facility at our Knoxville, Tennessee headquarters. This multi-million dollar facility allows us to maintain the highest possible quality levels, while being quickly responsive to changing market demands. We've recently completed a major upgrade to the facility which expanded our capacity by over 50%. Simultaneously, we've gone through a complete process and product redesign effort to convert our production to meet the stringent EU RoHS Directive, which requires dramatic reductions in content of hazardous substances (including lead) for products exported to the European Union beginning July 2006.
Marketing
CTI products are marketed all over the world through a network of industrial distributors and OEMs. In addition to our United States stocking facility, we maintain large stocks in the European and AustralAsia regions. Technical support is available worldwide.
Customer Service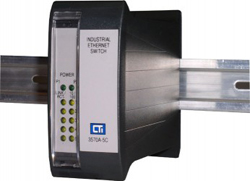 CTI is committed to providing the highest possible level of technical support for our products. Besides our full-time support staff, all CTI outside sales personnel are technically trained and capable of providing full support for our entire product line. With a combination of business hours and after hours technical support, we maintain 24/7 support for all our global market areas.
People
Control Technology people are our most important corporate asset. Dedication to excellence in customer support, to continuous improvement in our products and processes, and to responsiveness to the needs of our customers forms the basis of our corporate culture.
Supplier Directory Categories
Control Technology, Inc. (CTI) is listed in these categories: