About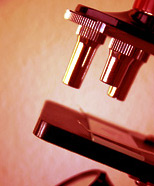 Founded in 1985, Accutek is currently involved in over 10 patent developments and maintains cooperative efforts with two universities. Over the last three years Accutek has tripled sales and expanded its capabilities to better provide service to its 300 active clients.
Engineering Team
Accutek's staff is comprised of engineers from top undergraduate and graduate programs with a wide range of relevant work experience. This expertise includes mechanical testing, data acquisition, vibration analysis, statistical process control (SPC), sampling plans, material handling, value engineering and product development.
Quality Assurance:
Quality system is maintained in accordance with ISO 17025-04.


Supplier Directory Categories
Accutek Testing Laboratory is also listed in these categories: