About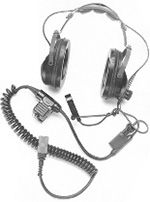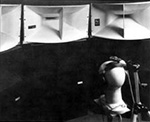 Astrocom was founded on the concept of specialized electronic design and manufacturing using the newest techniques and ideas in producing communications equipment to better service our customers. That concept continues today and enables Astrocom to provide such equipment to space programs, the military, municipal police departments, and industry in a worldwide market. Astrocom Electronics manufactures: headsets, cables, cable assemblies, microphone/boom assemblies, microphone and earphone elements, connectors and switches, as well as accessories.
One of the keystones of Astrocom's success in developing and manufacturing outstanding communications equipment is its Engineering Department. Astrocom's testing equipment, which has often been developed and adapted by Astrocom's engineers, not only checks and controls electronic capabilities of Astrocom's products, but simulates field conditions of environmental situations.
There is equipment to subject all manufacturing items to vibration, blast, shock susceptibility, light reflectivity, packaging, as well as full electronic testing of parameters. Sound chamber facilities allow testing of design theories and checking of attenuation, frequency response, articulation, and other parameters of prototypes and production units. An Ozone Chamber is used for accelerated aging of rubber assemblies and cord assemblies.
Astrocom builds to rigid military specifications, therefore quality control is in constant evidence in production as well as in other departments. Testing and inspection of incoming materials, in-process evaluation, and inspection of workmanship and products is never ending. Astrocom's quality control begins with incoming material on every order and ends with the shipping container. Altitude chambers subject microphones, headsets and components to actual conditions of use up to an altitude of 250,000 feet.
Supplier Directory Categories
Astrocom Electronics, Inc. is listed in these categories: