About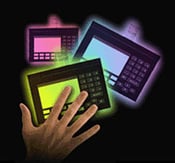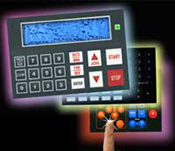 Over the course of the past more than 47 years, CAM Touchview Products Inc has established itself as a leader and a prominent innovator in the human interface technology space, setting the bar for high-quality, technology-driven products. Unparalleled customer service, full design, rapid prototyping and advanced manufacturing techniques set us apart from the rest. Our passion for innovation means that we are able to constantly add new capabilities and products that make us the single source for all your application needs.
Leading the industry with high-quality products, CAM Touchview offers membrane switches, standard touch screens, capacitive controllers, silicon rubber keypads, graphic overlays, controllers, and EL Lighting among other products. Our Touchview products combine the features of standard membrane switches and touch screens in one fully integrated package.
Apart from full design and rapid prototyping, we also offer integration, and advanced testing, to name just a few additional services. If you need assistance with your interface needs, we have a 360 degree solution that covers all aspects. From specifications to production of complete sub-assemblies, CAM Touchview brings its high standards for quality to every aspect of the process.
Contact us for more information or to request a quote. With a rich heritage of innovation, research and development, and a focus on customer satisfaction, CAM Touchview is truly leading the way in high-quality technology-driven human interface products.
Supplier Directory Categories
CAM Graphics Co., Inc. is listed in these categories: