About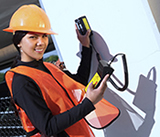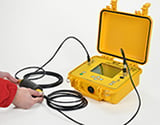 James Instruments Inc. is the leading manufacturer of non-destructive test equipment for construction materials. Specifically we design, manufacture and sell the most advanced equipment to test concrete, ceramic, wood, masonry, mortar, gypsum and other coarse grained materials.
We supply the instruments that: measure strength, both compressive and tensile, locate rebar and other objects in concrete and masonry, determine density and analyze materials ultrasonically, analyze corrosion and, finally, determine moisture in concrete and other construction materials. And more.
James Instruments Inc. — rugged, quality equipment for field use — backed by factory service and an ongoing program of research and development.
Product Categories
• Strength Testing
• Rebar Locators
• Ultrasonic Testing
• Corrosion Testing
• Moisture Testing
Supplier Directory Categories
James Instruments, Inc. is listed in these categories: