Machine Knives Information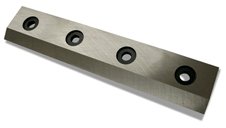 Machine knives are industrial cutting tools used in equipment for a variety of applications and industries. Machine knives and industrial machine blades are used in metal working, food processing, packaging, rubber processing, paper finishing, and textiles manufacturing. Types of machine knives include cut-off, rotary, bag, beveled, carbide, circular, corrugated paper, sheeter, shearing, slicing, splicer, guillotine, and slitting knives.
Types
Machine knives are commonly made of alloy steel, stainless steel, tungsten carbide, zirconia ceramic, stellite, delrin/acetron, variable kinds of high speed steel (M-2, M-42, T-1, CPM 10V), and plastic. Machine knife coatings help extend the working life of the knife blade. Coating options come in titanium nitride (TiN), titanium carbide (TiC), ceramic, carbide spray, and polymer coatings. Knife tooth configurations include circular, toothed, straight, pointed-tip, triangular, and serrated.
Applications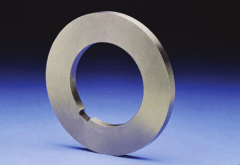 Common applications for machine knives are CNC machining, heat treating, size reduction, converting, and rotary surface and precision grinding.
Image credits:
Zenith Cutter | General Carbide