About
Engineering Dynamics Inc. is a full-spectrum acoustics and vibration engineering consulting, testing and instrumentation company that was incorporated in the state of Colorado in 1968, and has been at its current location since 1980. EDI has four main areas of business:
Acoustical Engineering Consulting and Testing - For industrial, commercial and residential building industries, environmental noise analysis, and mitigation design for the mining and energy extraction and transportation industries.

Simulated Environmental Testing - For automotive, aerospace and commercial customers. Includes vibration, shock, pyro-shock, acceleration, temperature, humidity, sand/dust, and other specialized customer-defined tests.

Calibration and Repair - Of all types of sound and vibration instrumentation. Includes sound level meters, real time analyzers, dosimeters, accelerometers, velocity transducers, and vibration and sound level calibrators.

Quest Technologies - Sales of Quest Technology environmental instrumentation, sound level meters, dosimeters, heat stress monitors, and gas detectors.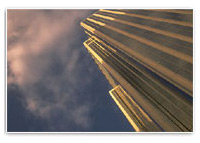 Engineering Dynamics' approach on every project is to listen to what the client wants to accomplish, and then design practical, cost-effective solutions that meet the client's needs. With this approach, their engineers have developed a long and successful history of completing projects on time and within budget.
EDI maintains current calibration certificates on test and measurement instrumentation, with traceability to the National Institute of Standards and Technology (NIST). For many projects, EDI's Quality Assurance program and accountability has been reviewed by Customer QA and by Government QA (DCASMA) personnel, and meets the intent of ISO 140025.

Supplier Directory Categories
Engineering Dynamics Inc. is listed in these categories: