About

Enwave Optronics, Inc. is an innovative leader in affordable Raman Spectroscopy solutions. Founded in 2003, specialize in ultra-stable and narrow line width semiconductor lasers, the Enwave engineering team has over 10 years of experience in diode laser optical systems and Raman spectroscopy Instrumentation.

Headquarters in Irvine, CA. Enwave Optronics, Inc, provides full design, prototyping, R&D, manufacturing, sales, and technical support. Enwave is committed to assist you resolve your most challenging application needs, and to provide you with the best performance and quality solutions at the most affordable prices.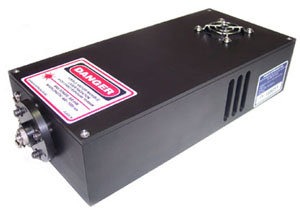 R & D
Raman Spectroscopic Instruments & Components (Excitation Laser, Fiber Probe, CCD Spectrograph, etc.)

Raman Systems for Industrial & Laboratory Material Characterization & Process Control
OEM Components for Instrumentation Industry
Custom Application Based Raman Systems

Telecom DWDM Lasers
Ultra-Stable Reference Lasers
Remote Sensing Laser Sources
Tera-Hertz Radiation Laser Sources
Design
Optical Design in Diode Laser Applications Including Holography, Optical Recording, Spectroscopy, & Fiber Communications
In-House Electronic Design Including A/D, D/A, Embedded Controllers, Diode Laser Drivers, & Temperature Controllers, etc.
In-House Mechanical Design
3-D Modeling, Fixture/Assembly Drawing Designs, & Product Documentation
In-House Software Design
In-House Grams/AI Modeling for Qualitative & Quantitative Analysis
At Enwave, they specialize in opto-electronics development and product lifecycle management. Their product solution engineers have been helping engineers and manufacturers do their jobs with a level of excellence that is unmatched in the industry. Currently, they are making ultra-stable and narrow-line width semiconductor lasers for various applications including Remote Sensing, Telecom DWDM, Reference Lasers, and Spectroscopy. Here at Enwave, the most important goal is to provide their customers not only with highly personalized tech support, but also with 100% product satisfaction.
Supplier Directory Categories
Enwave Optronics, Inc. is listed in these categories:
Technical Articles