Profile Home
Supplier:
maxon precision motors, inc.

About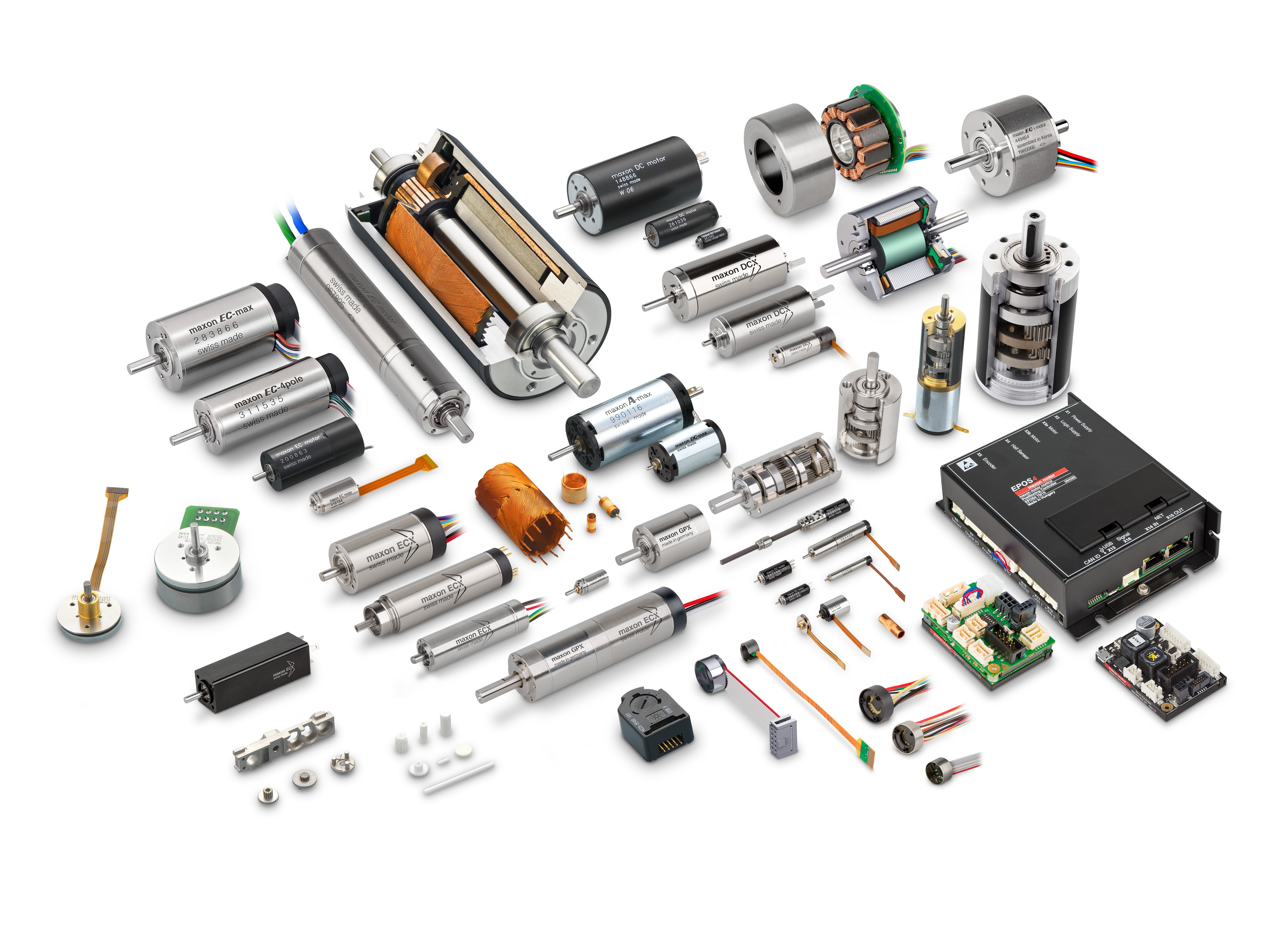 maxon precision motors, inc., manufactures small, high-quality, precision DC brush and brushless motors used in medical, semiconductor, test and measurement, robotics, and manufacturing applications, among others. With over 40 years of experience, maxon motor is considered the world's leading supplier of high precision drive systems. Its advanced motors range in size from 4mm to 90mm are available up to 500 watts. maxon also offers an extensive selection of gearheads, encoders, tachometers, and control electronics to complement its family of motors.
The exceptional performance of maxon motors lies in their rhombic wound ironless rotor, which offers several advantages over conventional DC motors.
Low inductance - delivers much longer brush life and extremely low electrical noise
Low inertia - enables a low mechanical time constant for fast acceleration
High efficiency - provides low current consumption for extended battery life
Ironless rotor - eliminates cogging for smooth rotation, even at low speeds
No magnetic saturation - results in linear speed-torque constants for simple, accurate control
maxon's electronically commutated (EC) brushless motors enable extremely long motor life since there are no mechanical brushes to wear out. Hall effect sensors are built into the motor to provide feedback to the control electronics. By assembling the motor such that the coils are outside the rotor, good heat dissipation and high overload capability is assured. In addition, the use of high-energy neodymium magnets results in very high torque with minimum overall size.
maxon also delivers complete motion control solutions that feature electronics for velocity, torque, and position control for both brush and brushless motors. These electronics deliver exceptional performance for demanding motion control applications. Plus, maxon offers linear amplifiers for EMI-sensitive applications, as well as sinusoidal commutation for smooth rotation. The advanced position controllers offer auto-tuning, data recording/graphing, custom move profiles, and numerous I/Os, and are suitable for multi-axis systems via RS-485 or OEM applications.
e-Catalog Now Available: Easy downloads and quick search functions at http://epaper.maxonmotor.ch/en/.

maxon is committed to delivering the highest quality products and customer satisfaction possible, as evidenced by the company's ISO 9001, ISO 14001 and ISO 13485 certifications. Its strong combination of advanced technology, industry expertise, responsiveness, and personal commitment to each customer makes maxon the ideal choice as your partner in motion control.

Product Catalog
Technical Articles

Actuators in aviation.
(Motors)
In the aviation industry, a wide range of applications is controlled by actuators. For example, they are used to control and limit velocity and engine speed by adjusting levers and flaps. In many of... (
View Full Article
)