About
Components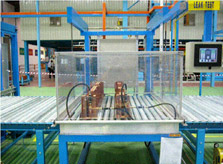 Refrigeration & A/C

Automotive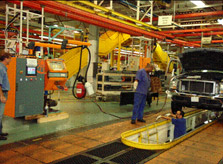 VTech is a U.S. based manufacturer of process equipment for Air Conditioning and Refrigeration OEMs and Tier 1 component suppliers. We combine decades of experience in manufacturing and process engineering, to create a complete range of products covering every step of your assembly line.
VTech was formed in 2004 as a joint-venture between Galileo Vacuum Systems, an Italian company with a long tradition in this industry, and Special Process Equipment of Syracuse, NY, with the goal of establishing a U.S. manufacturing operation to more effectively serve the American continent. In 2008 VTech Process Equipment LLC was incorporated as an independent company and acquired by private investors. The U.S. management team remained largely unchanged.
Since 2004 VTech has positioned itself as an industry leader having completed many successful installations at major OEMs in the U.S. and abroad.
Our motto "Cool Innovation™" means we are at the forefront of emerging technologies such as hydrogen tracer gas sniffing, as well as hydrocarbon and CO2 refrigerants, that are now being introduced in North America as an alternative to HFCs.
We take a dedicated problem-solving approach to each requirement by combining our standard equipment modules to create customized solutions, resulting in increased equipment reliability and lower cost of ownership. We also offer a demo equipment program that allows a no-risk evaluation of our technology.

Supplier Directory Categories