About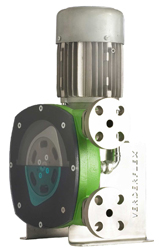 Verderflex has proven, for over 50 years, that they are providers of quality pumping solutions in a variety of industries including brewing, water & wastewater treatment, food and beverage and chemicals amongst many others.
Verderflex's products are robust, reliable and above all cost-effective. Their peristaltic pump range - Verderflex - has in particular gained prominence worldwide particularly in dosing applications, applications involving abrasive and highly corrosive products and in high maintenance situations.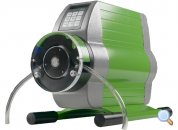 Verderflex peristaltic pumps have a very gentle pumping action which does not damage the product being pumped which in itself is an advantage in many applications. These peristaltic pumps offer pumping capacities from 10 litres/hour to 80m3/hour (0.45GPM to 350GPM), discharge pressure of up to 16bar (230 PSI) and the pumps have a suction lift to 95% vacuum.
Verderflex peristaltic pumps can be supplied with either close-coupled or robust long-coupled design, which offers maximum flexibility.
The Verderflex web site is intended to give detailed information on the technology, applications and specifications of the Verderflex range of peristaltic pumps. Should you require any further information or wish to speak to a sales engineer contact them.

Supplier Directory Categories
Verderflex is also listed in these categories: