Quality Assurance and Nondestructive Testing
Service Detail from NDE Professionals Inc.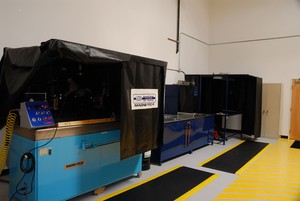 We offer services supporting the NDT industry. From both large and small projects, NPI has fully certified inspectors and state of the art equipment. If you desire training, quality control, auditing or procedural deplopment services, NPI is here to serve your specific
NPI supplies Quality Assurance across-the-board, including:
Third-Party Quality System Auditing
Quality Audit Training
Procedure Development
Quality Development
QA Source Inspection
Download the Industry Training Requirements
The NPI quality system meets the following requirements:
ASTM E 543
ISO/IEC 17025
Mil-Q-9858A and NQA-1
Nadcap Accreditation
NPI has over twenty years experience in QA/QC/Auditing relative to Structural Steel (Bridges and Buildings), Storage Tanks, Refinery and Cross Country Piping, Semiconductor High Purity Tubing, ASME Pressure Vessels/Piping Systems and API Mechanical Integrity. Visit NPI for more information on their services.
NPI is a multi-faceted corporation providing the Northwest with Quality and NDE Level III consulting services. Over the past fifteen years, NPI has been involved with many projects in many different industrial sectors. Since 1993, NDE Professionals, Inc. has operated a Training Center for Quality Assurance and Nondestructive Testing. NPI regularly conducts a full curriculum of NDT training in the Spring and Fall each year. In addition to regularly scheduled classes, NPI provides corporate NDT Training to several major NDT users.
NDE Professionals, Inc. specializes in providing Nondestructivetesting and Quality consulting to the Commercial Aerospace, Defense, Energy, Maritime, Petrochemical, Pulp and Paper, Semiconductor and Transportation Industries