Mini-Fit Sigma Power Connectors
Featured Product from RS Components, Ltd.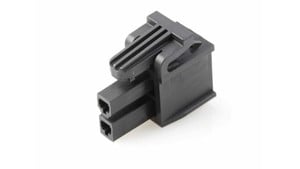 Mini-Fit Sigma Power Connectors operate in temperatures up to +125°C and come in a variety of housings, sealed caps, and TPA designs. These slim profile connectors are ideal for a variety of designs including Automotive, HVAC, Industrial and more.
With their slim profile designs, the Mini-Fit Sigma connectors offer improved slim PCB and application landscape with 4.20mm pitch and up to 13.0A. The sealed solution provides protection against moisture, foam, and dust; utilize traditional Mini-Fit TPA2 terminals and wire gauges; and are glow-wire capable.