CFast Card Connectors
Featured Product from Rego Electronics Inc.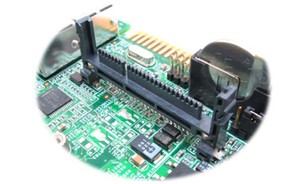 CFast is a variant of Compact Flash cards. It is based on the Serial ATA bus, rather than the Parallel ATA/IDE bus for which all previous versions of Compact Flash are designed. CFast supports a higher maximum transfer rate than current Compact Flash cards. Rego offers a full range of CFast connectors and card kits applying to Automation PC, Point Of Sale, Gaming and Traffic Management equipment markets. If you are unable to locate the product you are looking for, please contact us for assistance.
Here are some of Rego's top selling parts,
CFast host connector -
821101-1100190 -- CFast host connector, right angle, push push with locking mechanism ( H=8.35mm )
821101-1100650 – CFast host connector, right angle, push pull with locking mechanism ( H=6.5mm )
821101-1100090 – CFast host connector, right angle, push pull, low profile ( H=4.3mm )
821101-1100210 -- CFast host connector, right angle, push pull with locking mechanism ( H=8.35mm )
821101-1100150 -- CFast host connector, vertical, push pull ( H=19.2mm )
821101-1100154 -- CFast host connector, vertical, push pull with locking mechanism ( H=38.9mm )
CFast card cardkits -
821101-1010130 – Type 1 CFast card connector
821127-2020020 – Type 1 CFast card Top cover
821127-2120010 – Type 1 CFast card Bottom cover