Wireless Testing Solutions
Service Detail from TUV Rheinland of North America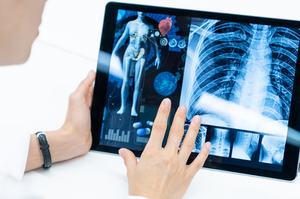 Wireless Testing Solutions
With a growing need for home monitoring, it's more important than ever for manufacturers to get their wireless medical devices to market quickly! Whether you're interested in Medical Devices, Wearables, Smart Home & Smart City, Connected Vehicle, Chips & Modules or any other IoT Industry, our comprehensive wireless test solutions have you covered.
About TÜV Rheinland
TÜV Rheinland is a global leader in independent inspection services, founded nearly 150 years ago. The group maintains a worldwide presence of more than 20,000 people. The independent experts stand for quality and safety for people, technology and the environment in nearly all aspects of life. TÜV Rheinland inspects technical equipment, products and services, oversees projects, and helps to shape processes and information security for companies. Its experts train people in a wide range of careers and industries. To this end, TÜV Rheinland employs a global network of approved labs, testing and education centers. Since 2006, TÜV Rheinland has been a member of the United Nations Global Compact to promote sustainability and combat corruption. Website: www.tuv.com
.