About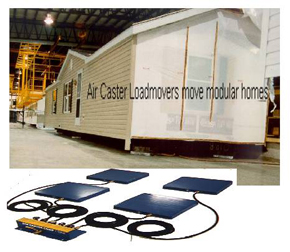 Air Caster Corporation, incorporated in March, 1990, is a leading manufacturer of air caster equipped material handling products. These products include heavy load moving platforms with capacities up to 140,000 pounds, air motor powered steerable drive tractors, "Single Caster Loadmovers", and turntables. They also offer a full line of ergonomic container handling equipment, including pneumatic scissors lifts, pneumatic tilter, lift and rotates, and lift and tilts.
In addition to these standard products, Air Caster Corporation provides custom designed equipment and load handling systems. These products are sold throughout North America to manufacturing industries including automotive, heavy construction and heavy electrical, major appliance, and aerospace. With a single location at 2887 N. Woodford St. in Decatur, Illinois, Air Caster Corporation has approximately 23,000 square feet of office and manufacturing space. Fabrication capabilities include structures made from carbon steel, stainless steel, and aluminum.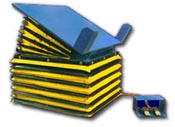 Air Caster Corporation's sales, engineering and manufacturing staff has an average of 20 years of experience with air casters and products using air casters. These products are being used in most all types of industries. The many years of experience plus a broad knowledge of manufacturing, places their staff in a position to be able to respond quickly to new application requirements and to provide a problem solving service for their customers. For larger systems, Air Caster Corporation's technicians are available to assist with system installation, start up, and training of operators in the use and maintenance of the equipment.
Supplier Directory Categories
Air Caster Corporation is also listed in these categories: