About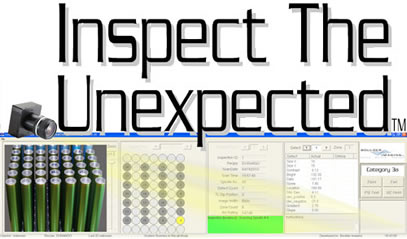 Boulder Imaging, Inc. is the leading U.S. imaging specialist providing real-time image acquisition, analysis, and processing solutions for high speed, high performance, and high precision manufacturing (machine vision, quality control, and intelligent vision inspection), engineering, and scientific applications. Over the last 15 years our imaging systems have successfully enabled companies and government organizations to optimize product quality, drive down manufacturing costs, and measurably improve efficiency.
Boulder Imaging's Vision Inspector™ Intelligent Machine Vision systems monitor, inspect, analyze, measure, archive, and detect anomalies, characteristics, and defects in parts (metal, plastic, glass, rubber, etc.), web materials (such as paper, films, steel, aluminum, etc.), components (such as labels, barcodes, etc.), production machinery, and your manufacturing process. Vision Inspector systems provide unmatched recognition accuracy, ability, flexibility, and usability across diverse quality inspection applications, addressing 100% of your machine vision/quality assurance requirements.
Boulder Imaging's Vision Inspector™ systems are affordable image acquisition, processing, and analysis tools that address 100% of your needs, and operate 24/7 regardless of the speed of your manufacturing process.
Please contact Boulder Imaging for more information on adding value and precision to your manufacturing processes with systems that are adaptable, flexible, cost effective, and that easily integrate with your current production systems. See how real-time intelligence can make a real difference!
Supplier Directory Categories
Boulder Imaging, Inc. is also listed in these categories: