About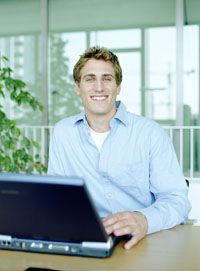 Drexel University Online, ranked One of America's Best Colleges by U.S. News & World Report, offers top-ranked bachelor's and master's degrees online in the fields of Computing Technology, Information Systems, Library Science and Engineering. An internationally recognized center for education and research, the College has offered online programs since 1997.
The technology degrees delivered online offer career-oriented training that allows you to make an immediate impact to the workplace. Taught by distinguished faculty (over 90% have PhDs), Drexel's online technology degree programs enjoy the highest accreditations in their respective fields and several top rankings. Instruction is delivered primarily asynchronously, offering unprecedented convenience and flexibility for working professionals.
Explore Drexel's catalog of technology degrees available online - visit their web site to learn more.
Supplier Directory Categories
Drexel University Online, LLC. is listed in these categories: