About
About Benko Products Inc.,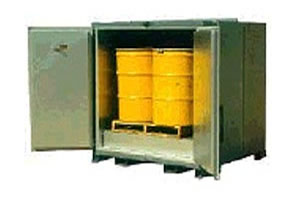 With over ten years of drum heating experience and thousands of Hot Boxes operating successfully in the field, Benko Products Inc. is the recognized leader in drum heating technology. The line has evolved and now includes sophisticated batch ovens ideal for a variety of heating applications: curing, baking, batch, drying, preheating, etc.
Recent expansion into a new, state-of-the-art manufacturing facility has enabled Benko Products Inc. to continue to increase its production and marketing capabilities, including the manufacturing of portable chemical storage buildings. These buildings, available in both non-combustible steel and fire-rated construction, allow companies to safely store hazardous chemicals to enhance worker safety and protect their businesses from underground contamination.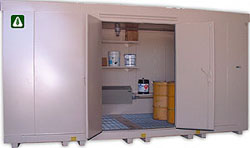 Benko Products Inc.'s technology allows them to produce reliable, state-of-the-art products, to fit their customer's individual needs. They have built their reputation on commitment to quality products and customer service.
Products Include:
Drum Warming Hot Boxes
Industrial Ovens
Hazmat Storage Buildings
Drum Handling Equipment
Drum Crusher/In-drum Compactor
Mezzanine Safety Gates
Industrial Refrigerator/Freezers
Benko Products Inc., is dedicated to providing the most innovative, versatile, and reliable products for today's environment.
Supplier Directory Categories
Benko Products, Inc. is also listed in these categories: