About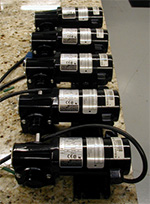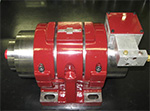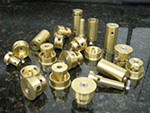 We provide the tools you need to keep your business humming. Our company has grown with the needs of our customers and whether you require the services of one of our departments or several, one thing remains the same — our commitment to quality. We're very proud to be ISO 9001:2000 certified — and our quality processes and workmanship show in all our work.

McBroom's commitment to providing our customers the highest quality service includes state-of-the-art OEM test units in our lab. Quick, accurate analysis to the component level allows us to repair motors to nameplate specifications and return to our customer meeting or exceeding all of the manufacturer's specifications. Our complete in-house repair capabilities include machining, balancing, rewinding and re-magnetizing. These in-house repair advantages allow us to have complete control of turn-around time on all repairs.

McBroom specializes in the rebuild of all types of spindles, equal to or better than the manufacturer's specifications. We offer:
• In-depth inspection and analysis
• Written repair quotation
• Obsolete part manufacturing
• Precision surface regrinding
• Stator rewinding
• Worn component replacement
• Precision balancing

McBroom's Fluidguard™ can be used on electric or mechanical spindles, servo motors and electric motors. It allows liquids and moisture to escape from the unit without letting additional liquids and moisture enter the unit. Fluidguard™ allows for liquids and moisture to be drained properly. This will save any type of unit from premature failure due to liquids and moisture building up inside the unit.

Our Platinum Insulation Process (PIP) system results in void-free coils that are likewise bonded void-free to the slot walls of the laminated steel cores they are placed in. The thermal conductivity of the resin is on the order of 100 times better than that of air, making for greatly improved heat transfer. The resin bonds the internal component parts of the coils into a solid mass, producing a winding that is much more resistant to coil motion.

Our goal is to make doing business convenient for you. We want to be your value-added partner. We have built our business on offering custom solutions for our customers, and we'd like to do the same for you. We've been doing it since 1932. We're committed to giving you the tools you need to grow your business.
Supplier Directory Categories
Mc Broom Electric Co., Inc. is listed in these categories: