The benefits of IoT outweigh the potential for harm, and one risk usually not considered is that premature or overreaching measures for security or privacy will stifle economic growth and innovation. IoT chip and embedded security technologies are vulnerable to cyberattacks. This webinar will host a panel of experts who will describe the reasons for these threats and what can be done to mitigate them.
---
Sponsored by: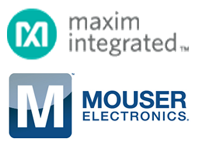 Time:
2 PM EDT (11 AM PDT)
Presented by: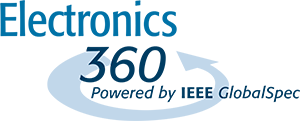 Overview
IoT designers are facing increasingly sophisticated cyber-security threats. For example, let's recall Stuxnet, the virus referred to as the "world's first digital weapon," which wreaked havoc on equipment that targeted computers. And let's not forget about Mirai malware, which turned network devices into remotely controlled bots used in large-scale network attacks.
We regularly hear stories of smart, connected devices such as toys, medical devices, and thermostats-getting hacked. So, what can be done?
There are various approaches designers can take to safeguard their products. Software encryption is considered cost effective and easy to implement and update; but it is only as strong as the level of security in the operating system. Hardware-based security is considered more effective than its software-based counterpart.
With hardware-based security, it's difficult to alter the physical layer. Also, malware can't infiltrate the OS or penetrate the virtualization layer.
A new type of technological solution involves chip hardware "DNA" techniques that utilize random electrical properties of IC devices to implement a physically unclonable function (PUF). This approach produces a unique and repeatable root cryptographic key for each IC. Further, it delivers ultra-high reliability meeting NIST cryptographic quality.
Like human DNA, no two chips are exactly the same due to the manufacturing process. The basic idea behind Maxim's ChipDNA™ PUF technology is to offer the best protection of IoT devices with secure authentication that establishes a unique, robust cryptographic key for each IC.
The best part is that designers don't have to be cryptographic experts or do any programming to implement ChipDNA technology into their IoT designs.
This webinar will consist of a panel of experts who will examine the basics and benefits of PUF and related technologies. They will cover implementation techniques and case study examples. Please join us!
Key Take-Aways
Hardware vs. software security
ChipDNA and fingerprinting
PUF technology
Hard-soft IP tagging
Speakers

John Blyler
, Founder and CEO, JB Systems Media and Technology
John Blyler is a technology professional with expertise in multi-discipline Systems Engineering, technical program life-cycle management (PLM), content development and customer-facing projects. He is an experienced physicist, engineer, manager, journalist, text-book author and professor who continues to speak at major conferences and before the camera. John has many years of experience leading interdisciplinary (mechanical-electronic, hardware-software) engineering teams in both the commercial and Mil/Aero, semiconductor and electronics industries. Additionally, he has served as an editor-in-chief for technical trade journals and the IEEE professional engineering society publications. He was the founding advisor and affiliate professor for Portland State University's online graduate program in systems engineering. Finally, John has co-authored several books on systems engineering, RF-Wireless design, automotive hardware-software integration for Wiley, Elsevier, IEEE and SAE.

Murray Slovick
, Principal, IntelligentContent Services
Trained as an engineer, Murray Slovick has more than 20 years of experience as chief editor of award-winning publications covering various aspects of electronics and semiconductor technology. He most recently was Editorial Director at Hearst Business Media where he was responsible for the online and print content of Electronic Products, Electronic Engineers Master and Semiconductor Applications, among other properties in the U.S. and China. Previously he served as Executive Editor at CMP's eeProductCenter and he also spent a decade as editor-in-chief of the IEEE flagship publication.

Scott Jones
, Managing Director, Embedded Security, Maxim Integrated
Scott Jones is Managing Director of Embedded Security at Maxim Integrated, where he leads a team responsible for secure authentication products. With more than 15 years at Maxim Integrated, Scott is responsible for product line management and end-customer business development. Prior to joining Maxim, he spent 15 years in applications engineering and embedded HW/SW design roles at Dallas Semiconductor and other technology companies.