Modern sensor applications call for efficient, accurate, and reliable miniaturized devices that satisfy demanding energy constraints. This webinar explains how Infineon's broad range of sensor products meets these challenges and more.
---
Time:
10 AM EST (7 AM PST)
Presented by:

Overview
This webinar will be broadcasted at 10 am New York, 7 am Los Angeles, 4 pm Berlin.
Sensors have never been more important than in our present connected world. But demands on sensor design continue to increase. For example, devices like autonomous multicopters and fitness monitoring wearables, as well as indoor and outdoor navigation, require the high-accuracy sensing of static and/or dynamic air pressure. As these applications are typically found in battery-operated devices, it is also essential to combine this accuracy with optimized low-power operation and reliability across a range of operating conditions.
New capacitive sensor technologies are enabling engineers to create accurate, miniaturized devices that satisfy demanding energy constraints and address reliability challenges. Webinar attendees will gain an understanding of Infineon's full range of sensor solutions, including:
The TLx493D family of highly accurate, efficient 3D sensors suitable for both consumer and industrial applications
The low-power, high-accuracy DPS310 for battery-powered and wearable applications
Key Take-Aways
Learn about Infineon's broad range of magnetic and pressure sensors
Discover the TLx493D family of sensors, accurate three-dimensional sensing devices with extremely low power consumption in a small 6-pin package
Gain knowledge about the DPS310 miniaturized digital barometric air pressure sensor
Learn about Infineon's on-line support for rapid development of customer projects
Speakers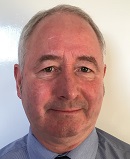 Mike Brown
, Senior Staff Field Applications Engineer, Infineon Technologies AG
Mike Brown holds a BSc in Electrical and Electronic Engineering, a Post Graduate Diploma in Digital Techniques and an MBA. He has 15 years of experience in taking new semiconductor technologies to the market in the role of a Field Application Engineer supporting customers across Europe for Infineon Technologies. Prior to this for over a decade he held various posts in circuit design, project management and field support for navigation systems where multiple sensor types were the key components.

Markus Balke
, Senior Marketing Manager Analog & Sensors, Rutronik
Rutronik Senior Marketing Manager Markus Balke is responsible for global product marketing of analog and sensor products. In this role he leads a team of product managers being responsible for worldwide strategy and product promotion of franchised manufacturers. Balke has a bachelor's degree in business administration.